Sony Ericsson Aspen captured on video, running WinMo 6.5.3 [Video]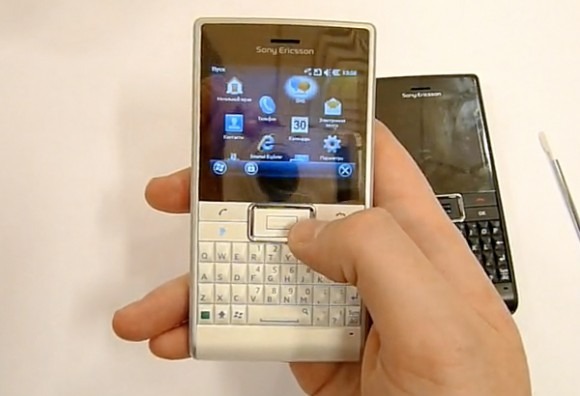 A video of the recently-mentioned Sony Ericsson Aspen has just surfaced on Youtube, in a not-so-English foreign tongue.  My Russian is unfortunately limited to "hello", so I can't interpret the specifics of this Aspen-toting Sergey Kuzmin, but we can pretty much guess that he's expounding on how great the Sony Ericsson is.
As we mentioned before, The Aspen has a 2.4-inch QVGA touchscreen, full QWERTY keyboard, UMTS/HSPA (dual or triband, depending on region), WiFi and Bluetooth, along with a 3.2-megapixel camera.  There's also A-GPS, a microSD card slot and stereo speakers, an FM radio with RDS and a 3.5mm headphone jack.  To top it all off, the Sony Ericsson Aspen runs Windows Mobile 6.5.3.
The video demonstrates the Windows Mobile 6.5.3 interface, as well as several menus, and compares it to some Apple, Nokia, and RIM models.  From first look, WinMo 6.5.3 looks nice and quick, so check out the vid for yourself.
[via Recombu]