Sony Ericsson announces indy developer support for FreeXperia program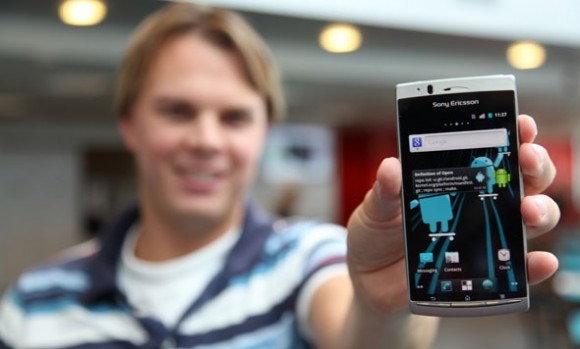 If you're an avid fan of Android, you've got to know that there's a gigantic developer community out there that's not just interested in creating market-ready apps. They' call themselves developers, but what the rest of the world calls them is hackers. In particular, Sony Ericsson wants to get in on this party by voicing their support for ROM creators across the board. The program Sony Ericsson is announcing this week is FreeXperia, an assistant group for developers looking to create great new customized experiences for Xperia devices. Neato!
Apparently the FreeXperia group had existed before now, but Sony Ericsson has today for the first time voiced and promised their support officially. The FreeXperia group was up until this point supported by Sony Ericsson with devices and technical know-how and just announced today by SE they are in the process of creating some brand new ROMs for Xperia devices like the Xperia PLAY and the Xperia arc that are based on CyanogenMod, the most famous ROM of all.
At this point we should warn you, as Sony Ericsson does, of the following:
Important note: By unlocking your phone and running a custom ROM you may void the warranty. See your phone's warranty statement for details.
In the spring of 2011, Sony Ericsson first announced that they'd be unlocking bootloaders for their Xperia line of devices. What this means, for the lay person, is that they'd officially be able to be unlocked for hackers to play around in their guts. What's happened since then is a group called FreeXperia has popped up in the developer underground to push custom user interfaces and ROMs to the Xperia line of phones. Amongst those are, again, Cyanogenmod, and now Sony Ericsson is voicing (and providing) support in several ways.
Karl-Johan Dahlström, Head of Developer Relations, speaks on the matter:
During some time now, the FreeXperia group of independent developers have been working on the CyanogenMod custom ROM for our latest Xperia™ phones. From a Sony Ericsson Developer program perspective, we were impressed by the passion shown and decided to help out with some bits and pieces, since we are aware that Sony Ericsson phones have been somewhat difficult to work with from an open developer point of view. A few proprietary solutions needed to be explained and we helped them with that. This included the camera, where we provided debugged and rebuilt camera library binaries, which we will soon make available on Developer World under a special EULA license. We also supported the group with approximately 20 devices, to make their work easier.
It's exciting to see this support coming from on high at Sony Ericsson and we look forward to the 3rd party developer community gaining continued support through the future!
[via Sony Ericsson]