Sony Entertainment Network Online Portal Goes Live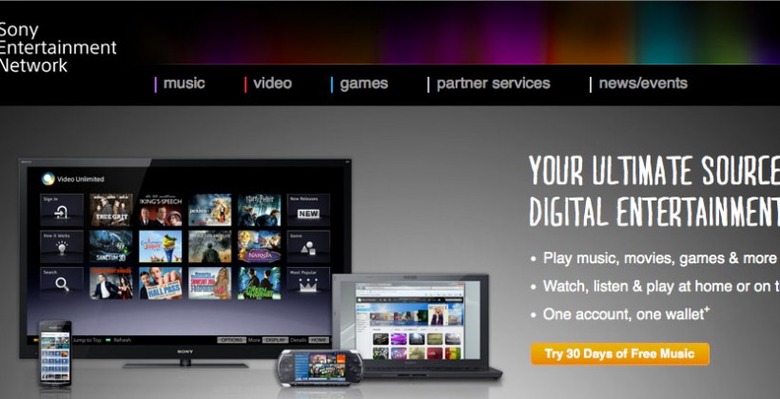 The new Sony Entertainment Network is now online following the company's announcement at IFA 2011 that all of its music, video, and gaming offerings will now be under one big umbrella. That umbrella, Sony Entertainment Network or SEN, will encompass both the Qriocity music and video services as well as the PlayStation Network.
This major rebranding will consolidate all the services into one portal and will also eliminate the Qriocity brand, although the PlayStation Network brand will remain intact. The original "Video On Demand powered by Qriocity" will now simply be called "Video Unlimited" and the same goes for its music on demand service, which will now be called "Music Unlimited."
The PlayStation Network online games will now be accessed through SEN with all the content providing partners remaining the same. SEN will be accessible across multiple channels, including PCs, Bravia TVs, the PS3, PSP, and Android devices, of which Sony has recently launched the Tablet S and Tablet P.
[via Sony]