Sony E5663 could be the Xperia Z4 Compact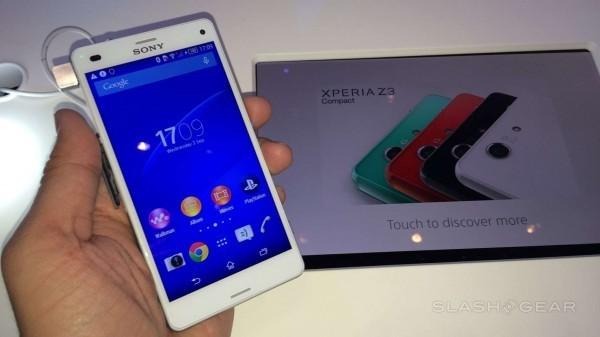 It is hard to fathom Sony's mind these days, which makes it difficult to discern its gameplay when mobile devices are involved. The Xperia Z4/Z3+ was, to put it mildly, somewhat of a disappointment. It seems, however, that the Japanese manufacturer might have a device that could offset that blunder. A certain E5663 has appeared in GFXBench's listings and though it might be intended to launch in India, at least initially, signs point to what could possibly a noteworthy successor to the Xperia Z3 Compact pictured above.
To be fair, the only direct parallel we can draw from Sony's mini flagship is the screen size. Both the Xperia Z3 Compact and this E5663 share the same 4.6-inch. But it is the combination of that handy size and the near flagship specs that makes us wonder if it is indeed the Xperia Z4 Compact.
Take for example that screen, which is noted to have a 1080p resolution. That is definitely a step up from the 720p of the Xperia Z3 Compact and, somewhat ironically, trumps the Xperia Z4 in terms of pixel density because of its smaller size. There's also 3 GB of RAM, which is mighty plenty. 16 GB of internal storage is cutting it close, but that's likely augmented by a microSD card. The camera's are also quite formidable. The back one is a 20.7 megapixel shooter similar to the Xperia Z3 Compact but the front one is a very high 13 megapixel selfie cam.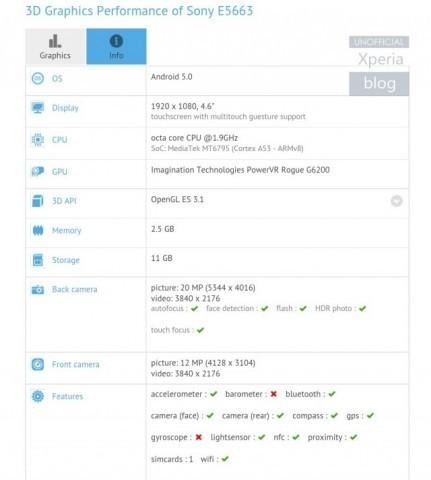 All of this is counter-balanced by the CPU, which is a 1.9 GHz octa-core MediaTek MT6795. Sony was reported to have committed itself to putting MediaTek's chips inside its low and mid range devices, which supports the theory that the E5663 is almost a flagship but falls somewhat short of becoming one. Sony's experience with the Snapdragon 810 probably helped cement that decision to go with MediaTek as well.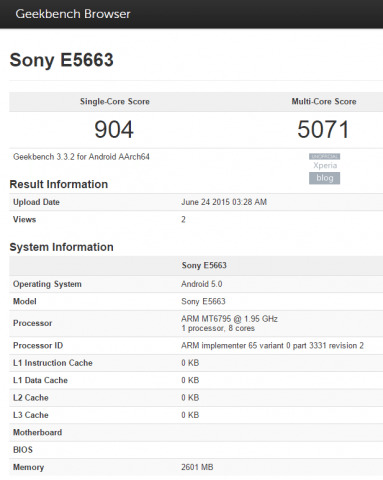 This is definitely the first time we've heard of the possibility of Sony putting out a mini flagship, which makes the sighting all the more intriguing. Sadly, if the model number is correct, this might be a device that is limited in availability. The "63" part of the model number hints that it could be destined for India. though, if this device really is true, it definitely deserves wider coverage.
VIA: Xperia Blog