Sony Digital Paper DPT-RP1 (2nd gen) goes up for preorder in US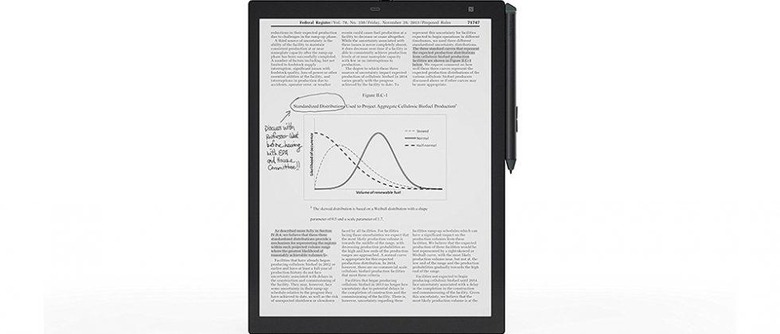 Sony has announced that the second-generation version of its Digital Paper, model DPT-RP1, is now available to preorder in the US. This model builds upon the original, bringing with it everything we liked about the first model, only with an easier-to-read higher resolution display, wireless document transfer functionality, and more. Sony Digital Paper is targeted at academics, lawyers, medical professionals, and anyone else who needs a big, clean, and paper-like slate for taking and reading notes.
The second-generation Sony Digital paper features a 13.3-inch display with a 1650 x 2200 resolution, making it possible to read full-sized 8.5 x 11-inch documents at their proper resolution. The device packs 16GB of internal storage space, which Sony says is large enough to accommodate up to 10,000 PDFs. All of this is despite its very small size: it is less than a quarter-inch thick and weighs 12.3oz.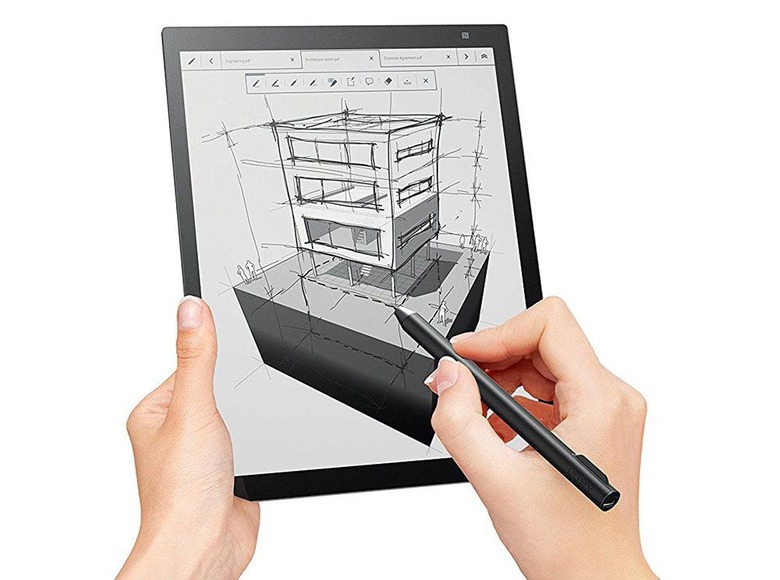 Much like ordinary ereaders, Sony's Digital Paper boasts very long run times, being able to last up to 3 weeks on a single charge. The slate isn't just for reading, of course, also being suitable for taking notes. As with real paper — which the display and pen simulate — users can erase items, highlight things, add annotations to existing documents, and even put their palm on the display without causing marks.
Users are able to add documents to Digital Paper via a 'Print to Digital Paper' functional available in various applications like Word and Excel. Documents can also be transferred from a Mac or a PC using USB, Bluetooth or WiFi. Finally, documents can be synced from some of the popular cloud services like Google Docs and Dropbox.
As mentioned, the second-gen model brings some improvements over the original, including the inclusion of a Marvell 64-bit quad-core processor, MIMO Wireless Technology, encryption technology, and things related to notes including parallel reading, advanced search, and side notes. The model can be ordered for $699.99 USD and will start shipping in June.