Sony details UK PlayStation Network "Welcome Back" deal plus fraud protection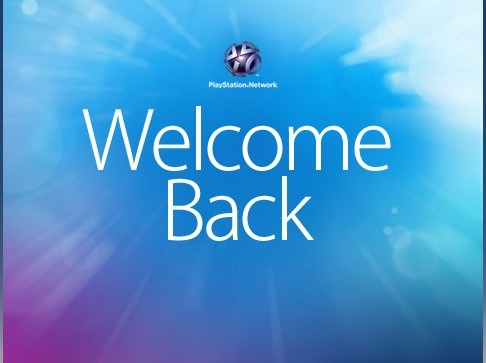 Sony has detailed its Welcome Back program to UK users of the PlayStation Network, sending out emails to subscribers explaining what fraud protection and other aspects they'll receive. The European scheme follows the US offering, consisting of both free access to services, some downloadable games and a year's subscription to an anti-fraud service.
In the UK, the anti-fraud scheme is provided by Fraud Protect; eligible PSN users will get twelve months of online card and personal information monitoring, up to £10,000 identity-theft insurance, anti-fraud software and other support. The site has already updated to deal with the expected influx of calls:
"If you were a PlayStation Network or Qriocity account holder as of 20 April 2011 and aged 18 years or over you may qualify for 12 months FREE cover. You have the option of enrolling in the program for 60 days from 20th May 2011. PlayStation customers will need PSN user ID and email address to register. Qriocity customers will need email address to register." Fraud Protect
There'll also be a selection of PS3 and PSP games accessible for free to those PSN subscribers affected. PS3 titles include Dead Nation, inFAMOUS, LittleBigPlanet, Ratchet & Clank: Quest for Booty, and Wipeout HD + Fury, while PSP titles include LittleBigPlanet (PSP), ModNation Racers, Pursuit Force and Killzone Liberation.
[Thanks Tom!]
Dear PlayStation Network user:

We're pleased to let you know that access to PlayStation®Store on PlayStation®3, PSP™(PlayStation®Portable) and on PC via Media Go has now been restored.

Welcome Back

To thank you for your patience whilst we improved the service, all eligible PlayStation®Network account holders can take part in our Welcome Back programme which includes:

A selection of PS3™ and PSP™ games to download for free from PlayStation Store.

30 days free access to PlayStation®Plus*** for non PlayStation®Plus subscribers****.

Music Unlimited subscribers may receive additional free access to Music Unlimited*****. For more details see www.qriocity.com.

In addition, we are working on a Welcome Back offer in PlayStation®Home and we will share details of this once it is confirmed. Full details of the Welcome Back programme in your country can be found at eu.playstation.com/welcomeback

Fraud Protect

In addition, Identity Protection Experts at Affinion International Limited are offering eligible PlayStation Network and Qriocity™ account holders one year's free membership to Fraud Protect. Full details of Fraud Protect and eligibility conditions can be found at www.fraudprotect.co.uk. Offer available for 60 days.

We've made a number of additional security improvements to PSN – visit eu.playstation.com/psnlatest and PlayStation.Blog at blog.eu.playstation.com for the latest updates.

Before you start using PlayStation Network again...

In restoring PSN, we have introduced a safety measure which means you will need to update your PlayStation Network account password before you can start using PSN again.

If you've got a PlayStation 3, you can do this by updating to system software version 3.61 and then signing in to PlayStation Network from the XMB™ (XrossMediaBar) Menu. Find out more at eu.playstation.com/ps3psn.

Otherwise, you can change your password by visiting https://store.playstation.com/login.gvm on your PC. It shouldn't take more than a few minutes and if you'd like more help you can follow the step by step guide at eu.playstation.com/psppsn.

Again, we would like to thank you for your patience and support whilst our teams worldwide work to get the full range of PSN services back up and running.

The PlayStation Network team