Sony demos projector that makes any table interactive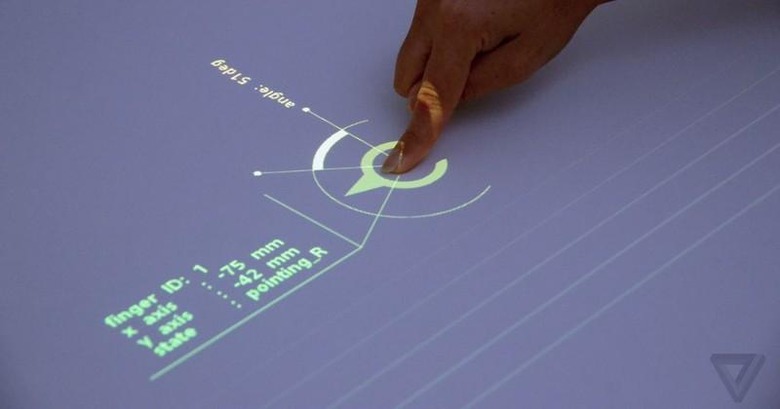 Although primarily aimed at film, music, and interactive media, SxSW has also become a prime opportunity for some companies to show off products and ideas that lie at the intersection of technology and the arts. Sony has already pre-announced that it would indeed be at the event, showing off some rad prototypes like the "N" from its newly announced Future Lab. Apparently, it wasn't the only head turner from the company, which might have been this "smart projector" that turns any flat surface into an interactive table.
Imagine opening a book and have the different characters and objects come to life on the table. It's stuff that both science fiction and children's imaginations are made of, and Sony might be on the verge of pulling it into the world of reality. The idea is hardly original and can be traced back to different visionaries and concept videos years ago. The implementation, at least in this prototype, isn't exactly refined either, with a projector and camera contraption hanging over the table, displaying interfaces and objects in light while also capturing the movement of fingers and hands.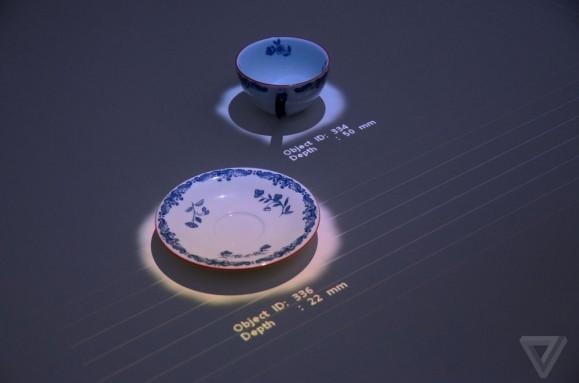 The interaction, however, seems truly fantastic. Scanning a line from Alice in Wonderland, for example, causes a few virtual objects, some of them animated, to be displayed on the table. These can be moved around using fingers and can be even made to interact with real-world objects like teacups and a deck of cards. The system can clearly mark objects and identify your fingers.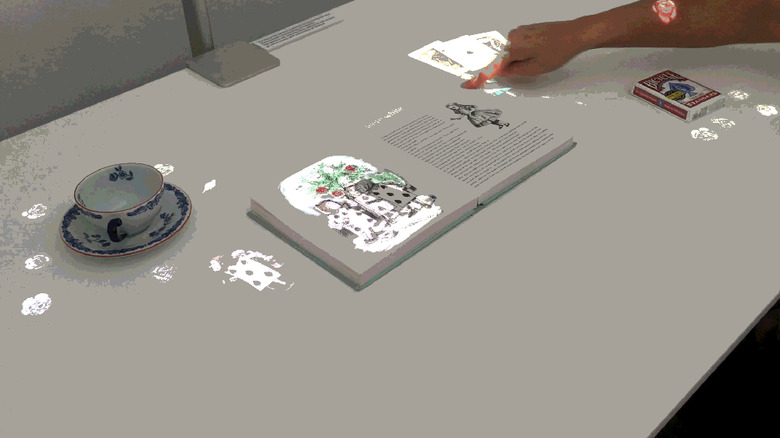 Like other new human-computer interaction technologies, like Dell's Smart Desk, Sony says that this projector is simply a prototype, like any of its current and future Future Lab projects. That said, it could also form the basis of a related but different device, one that is actually intended to be a commercial product. At MWC last month, Sony unveiled its new Xperia direction and a new range of non-mobile Xperia devices, including a very lightweight projector that similarly projects interactive content, in this case knobs and buttons, on a flat surface.
VIA: The Verge