Sony debuts trio of HDD touchscreen camcorders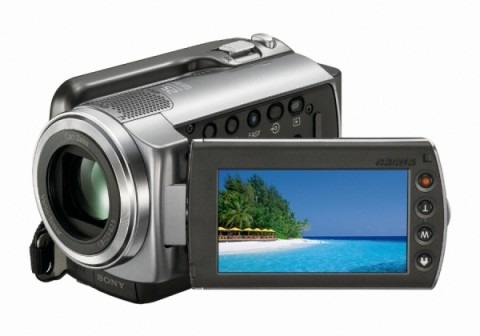 Sony Korea have announced a trio of new hard-drive based ultra-compact camcorders.  The DCR-SR47, with a 60GB hard-drive, and the DCR-SR67 and DCR-SR87, both with 80GB hard-drives, each weigh around 300g, and are intended as entry-level models with an "Easy mode" suitable for beginner users.
Primary control is via the 2.7-inch wide-aspect fold-out touchscreen.  Each camcorder has a 60x optical zoom, microphone zoom (to pick up voices when at the extreme end of video zooming) and Quick Start-Up to reduce waiting time when you want to start filming.  There's also onboard video editing, using Sony's eDeco feature.
In Korea, the camcorders will be priced at 698,000 KRW ($510) for the DCR-SR47, 748,000 KRW ($546) for the DCR-SR67, and 798,000 KRW ($583) for the DCR-SR87.  Sony has not mentioned potential availability outside of Korea.