Sony debuts new NWZ-W252 water resistant Walkman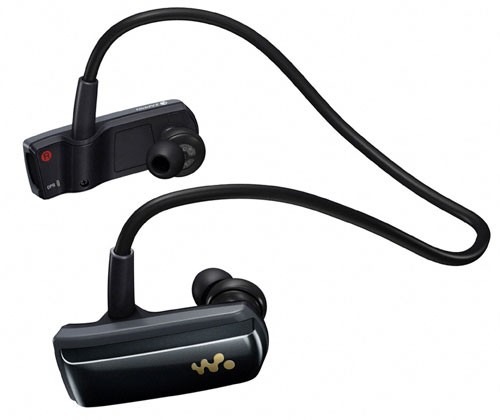 As a child of the 80's every time I hear the Walkman name I immediately think of those big yellow cassette players that were popular when I was a kid. Sony has evolved the Walkman band over the years and has turned the series into a line of digital media players that have been around for a while now.Sony has announced a new addition to its W-series called the NWZ-W252. The new player is a water resistant design that has all the parts in a behind the neck design aimed at fitness enthusiasts. The new player is light and can be used in the rain for extended periods.
Tracks can be synced to the player from a PC or iTunes library as long as the tracks have no DRM. The capacity of the device is 2GB and it can hold 470 tracks 4 minutes long at 128kbps. The player can run for 90 minutes after a scant 3-minute charge. The device will ship this month for around $60.