Sony debuts MGS5-themed Xperia, Walkman devices for Japan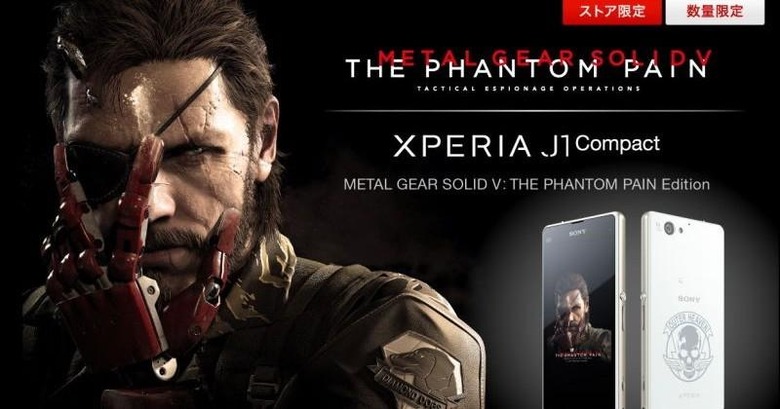 The September release of Metal Gear Solid V: The Phantom Pain is rapidly approaching, but if the limited edition MGS5 PlayStation 4 console isn't enough for you, Sony's just announced more game-related hardware goodies for the Japanese market. The lineup of Sony devices includes the Xperia J1 Compact smartphone, Xperia Z3 Tablet Compact, Xperia Z4 Tablet, Walkman A16, and the Walkman ZX2, all designed with Phantom Pain logos engraved on the hardware, and custom wallpapers and sound effects pre-installed.
The Phantom Pain edition of the Xperia J1 Compact features the same hardware as the standard model that was released in Japan in March, but in white and featuring one of MGS5's logos on the back. The pre-installed software also includes two tracks from the game's soundtrack, a custom ringtone, and matching wallpaper themes.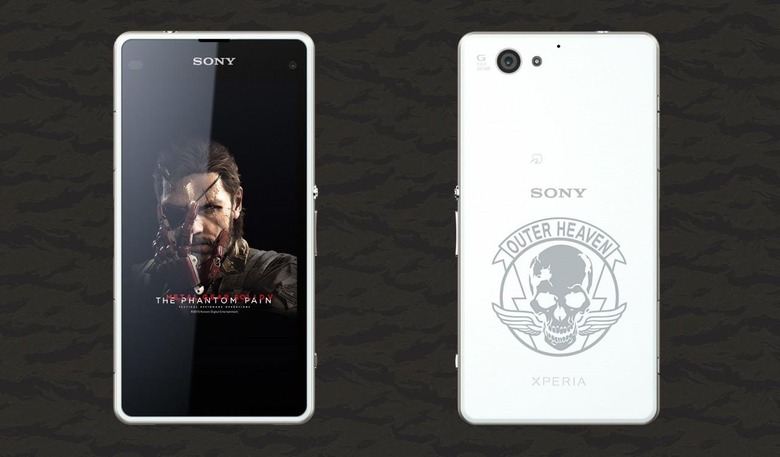 The two Xperia tablets get the same treatment, but also include a pair of cases that add either a logo or camouflage pattern to the back. Both the phone and tablets include vouchers for additional downloads, including a MGS5 art book in PDF format, and 1,000 yen (about $8) in credit to buy Metal Gear Solid digital comics.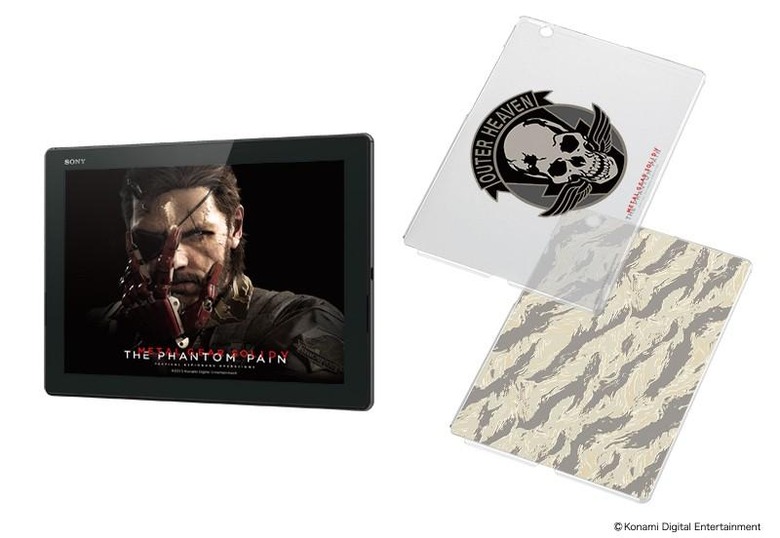 Lastly are the Walkman A16, a standard MP3 player, and the Walkman ZX2, a high-resolution, lossless audio player. Again, both come with MGS5 wallpapers and tracks with music from the game series. The A16 has an engraved logo on the back, while the ZX2 has the game's title on the front below the screen, and a leather-covered back.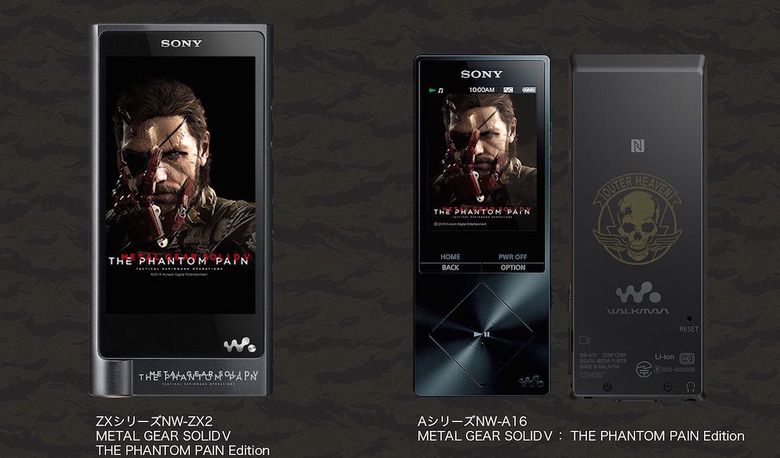 All the devices will see release in Japan on September 2nd, alongside the console and PC versions of MGS5. But before you get jealous about these items not coming overseas, take a look at the pricing: the Xperia J1 Compact will sell for 59,800 yen ($480), which is reasonable, but the asking price for the Walkman A16 is 28,000 yen ($225), while the Walkman ZX2 is an incredible 140,000 yen ($1,125)!
These are MP3 players that don't offer any other functionality, except for becoming obsolete in the very near future. It sounds like Sony is betting only the most devout stealth-action game fans will be paying those prices.
SOURCE Sony
VIA Engadget