Limited Edition Metal Gear Solid V PS4 lands in Europe in September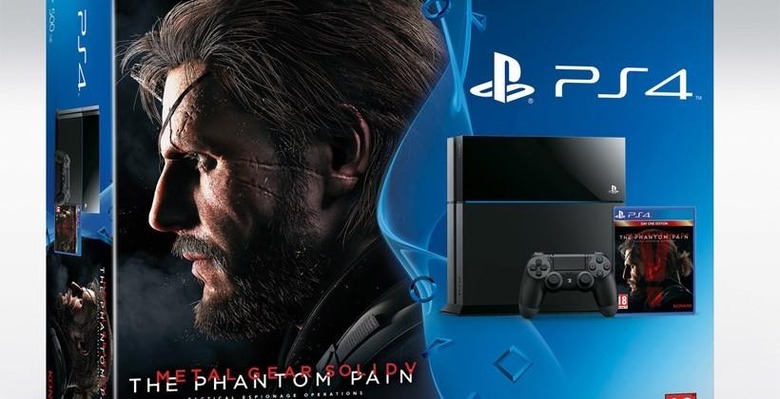 The PS4 has been around long enough that pretty much everyone who wants one has one. That doesn't mean there isn't a market for a new limited edition device though and a new one is heading to Europe in September. This limited edition console is to go along with the game Metal Gear Solid V: The Phantom Pain. In addition to landing in Europe, gamers in Australia and New Zealand will be able to get hands on it on September 1.
The bundle will include a 500GB PS4 that is themed with a deep red color with a gold line for detail that gets its color scheme from the bionic arm that Snake uses. The controller for the PS4 will be covered in metallic grey and is intended to look like the pistol favored by Snake.
The console bundle also includes a copy of the game itself, but it's not a plain Jane copy. This console bundle comes with the Day 1 Edition of Metal Gear Solid V: The Phantom Pain, which includes lots of downloadable content.
If you can't find one of the colored limited edition bundles, there will be a normal PS4 console bundle that includes a black PS4, black controller, and a copy of the Day 1 edition of the game. The September 1 launch date for these bundles is the same day the stand alone game launches.
SOURCE: PlayStation