Sony cuts price on PSP Core Pack in US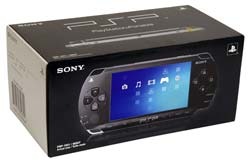 Sony is chopping down PSP Core Pack's price to $169.99 in US. The core pack comes with basic bundle like battery and adapter only. According to Sony, the price cut is due to engineer saving and Sony has not plans to cut PSP core price in Europe.
This move might help PSP to be more competitive against Nintendo's DS Lite which have over 68 percent market share on handheld gaming system.
No price cut has been announced for PSP Valuepack and PSP Entertainment Pack.
Sony confirms PSP price cut for US [via gamesindustry]