Sony confirms diminished mobile presence in majority of markets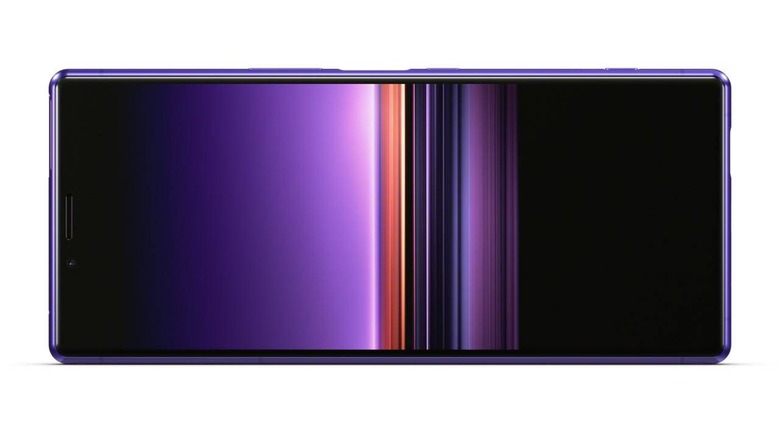 Up until now, we've only heard reports of Sony closing up shops in Southeast Asia and the Middle East to name a few markets. Traditionally, Sony has been pretty quiet about its mobile presence in regional markets and it seemed its secrecy will continue now that the business has been swallowed up by a larger Electronics Products & Solutions business. But while it hasn't exactly named names, a recent corporate strategy presentation confirms which markets Sony's mobile phones have left and what little remains of its focus regions.
Long story short, Sony is now only going to focus on Japan, Taiwan, Hong Kong, and Europe. It has long exited the US market and doesn't seem to be interested at all in Russia and China. Sony's map, however, also reveals countries it has defocused. Those include Africa, India, Australia, Southeast Asia, the Middle East, and even Canada.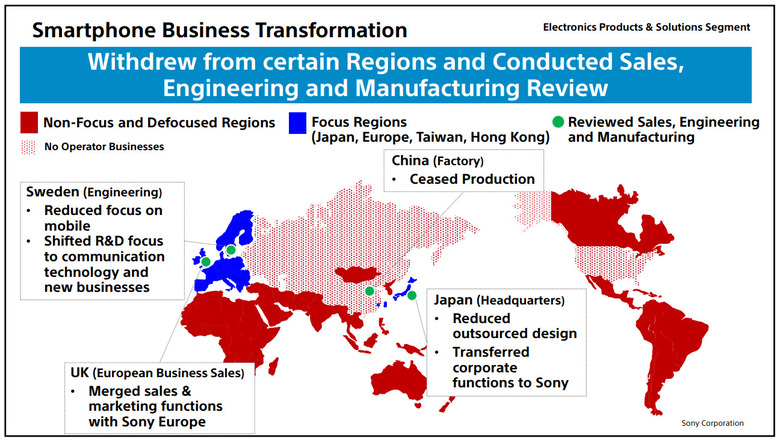 It paints a rather dreary, not to mention very reddish, picture but it's all part of Sony's grand plan to make its mobile business more profitable. It is cutting down on operating expenses, which also means closing businesses and letting people go. All by the financial year 2020.
Of course, consumers in those abandoned markets can still buy a Sony Xperia phone from online retailers but they do have to be careful they buy one that is compatible with their region's networks. They will also most likely have no warranty to claim should anything go wrong. In other words, the scales are tipped against buying a Sony phone that way.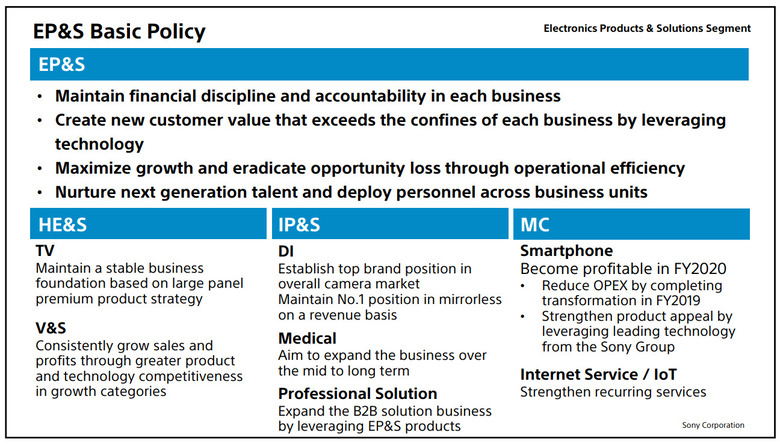 With a reduced focus region and uncertainty of sales outside of those regions, Sony still hopes to turn its Mobile Communications business around next year or so. It has finally realized how critical its own imaging sensors are on its smartphones but that change may have come too little too late for the company.