Sony combines Bluetooth speaker and LED light bulb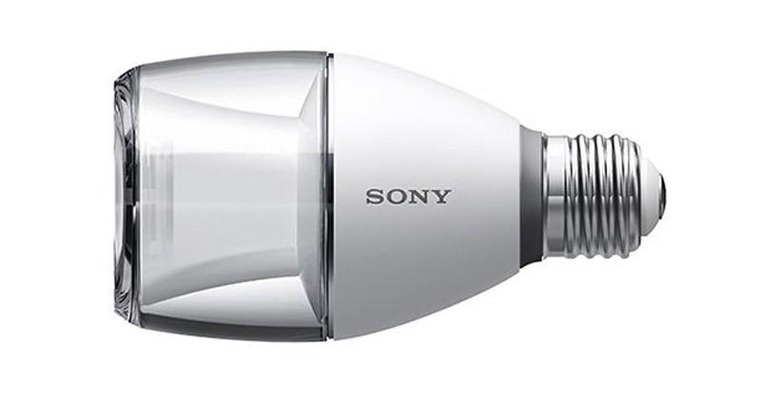 Sony has announced a new product that will put a Bluetooth speaker into your room in a way that you might not even notice the speaker is there. The product has been unveiled in Japan called the LED Light Bulb Speaker and it combines a Bluetooth speaker with an LED light bulb that screws into a standard light bulb socket inside any overhead light fixture or lamp at the bedside.
The light bulb portion of the speaker is a 360-lumen unit that is controlled with a smartphone app. Via that app you can control the volume of the music coming from the speaker and the brightness of the light.
If you don't want to control the bulb with your smartphone, a separate remote control can be paired with the bulb via NFC. Sony says the goal of the Bluetooth light bulb is to make it easy to get audio equipment into locations in the home where it's normally hard to put audio equipment.
The downside to Sony's new gadget is that the bulb has a very strange shape. As you can see in a few of the images, you will be able to tell something is different about the bulb when you look at the light fixture. That might not matter in some types of lights like lamps, but if you have exposed architectural style fixtures this might not be an ideal design. The LED Light Bulb Speaker launches in Japan on May 23 for about $199.
SOURCE: The Verge