Sony color Reader on hold as e-paper quality not high enough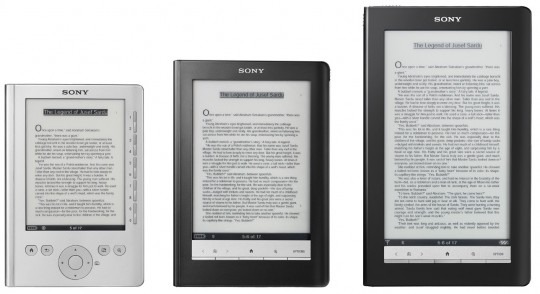 Sony have snubbed the current state of color e-paper technology, with Fujio Noguchi – the company's deputy president of the Digital Reading Business Division – confirming that Sony "are considering making color e-book readers, but there is no electronic paper whose quality is high enough for us."  In an interview with Tech-On!, the executive downplayed the potential market impact of convergence devices – such as smartbooks or Apple's iPad – on standalone ereaders such as Sony's Reader line.
Noguchi believes E Ink's epaper – which many users find more readable over longer periods than backlit displays – will remain the deciding factor.  "To distinguish our devices from others," he explained, "we will focus on the readability of e-book readers. That's why we use electronic paper. We also consider it important to make e-book readers that do not have a keyboard and to offer a variety of contents."
Sony's current best-selling model is the touchscreen-equipped Reader Touch Edition, which retails for $299, rather than the $100 cheaper Reader Pocket Edition.  Sales of the range overall "quadrupled on a year-over-year basis", with Sony's servers suffering downtime on Christmas day as too many people attempted to activate their new presents.
[via E-Reader-info]