Sony CFexpress Memory Card Promises To Be Even Faster Than CFast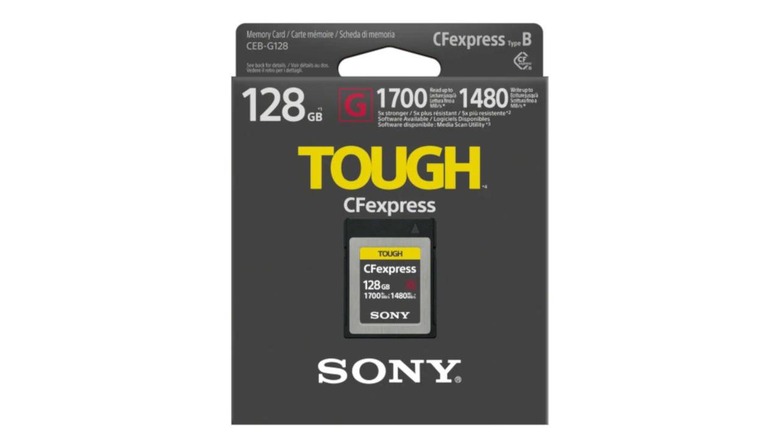 The past few days may have been filled with mobile news but the computing industry wasn't content to be silent either. The USB Implementers Forum (USB IF), for example, has announced the new unified USB 3.2 branding and new microSD Express cards have launched with even better speeds to meet new demands today. Not te be left behind, Sony has announced the development of the CFexpress Type B, its latest CompactFlash memory card, that would run circles around its fastest CFast cards.
While we mostly hear about SD and microSD cards these days, in no small part thanks to their use in smartphones, CompactFlash cards continue to have a market, especially in the camera market where Sony still has a strong foothold. But with the increasing demand for recording and transferring 4K or higher videos, the need for faster memory cards also increase.
Sony's upcoming CFexpress Type B memory card aims to address that need with it "blistering fast" read and write speeds, at 1,700 MB/s and 1,480 MB/s, respectively. That's almost thrice the write speed of Sony's fastest CFast card which top at 630 MB/s read speeds. In addition to recording hi-res and high bitrate videos, such fast read and write speeds are particularly useful for secure industry data recording and backing up large files from multiple cards. The CFexpress Type B cards' durability also make it perfect for mission-critical use.
You will, however, need a compatible card reader to take advantage of those speeds and Sony has got your back as well. The Sony CFexpress Card Reader MRW-G1 is optimized for this new memory card but, at the same time, also compatible with older Sony XQD G and M series cards.
Both the Sony CFexpress Type B card and the MRW-G1 card reader will go on sale in early Summer, no price has been disclosed yet. The cards will initially be offered in 128 GB capacities bu 256 GB and 512 GB cards are also planned for the future.