Sony BRAVIA X91C upsizes UHD HDR smart TV to 75 inches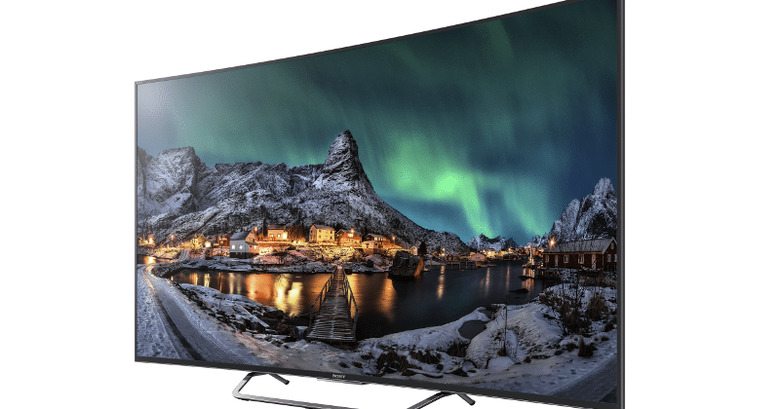 At IFA 2015, Sony is doing more than just revealing smartphones or experimental smartwatches. It is bringing its entire consumer electronics line forward. One of its strongest product lines is undoubtedly its BRAVIA TVs and today it has announced a firmware update that bring some of its 4K UHD TV sets into the age of HDR, promising better luminosity and contrast. Taking the spotlight among this is the new BRAVIA X91C which combines resolution, smartness, and brightness together in a large but slim 75-inch frame.
The concept behind HDR or high dynamic range is to produce a greater range (hence the name) of brightness levels, which in turn allows for greater contrasts. This makes colors pop out more, makes blacks blacker and whites whiter, and, in theory, increases the overall color quality of an image. Now that almost all TV flagships are shipping with 4K UHD resolutions, the focus now has been to add HDR capabilities, either built-in or through software updates.
The BRAVIA X91C boasts of those same features, namely HDR and 4K resolution, and packs all that into a 75-inch slate. But although it's huge in length and width, it is only 15 mm in thickness. When flushed against a wall, it creates the illusion of the pictures really coming out of the wall, especially thanks to Sony's edge-coating which makes the panel almost bezel-free.

The X91C possesses the 4K Processor X1, which lets it smoothly upscale any content into near 4K resolution, which is useful considering there are still few native 4K content available. But you will definitely not run out of content to display on this TV because, like all of Sony's most recent smart TVs, this one runs the Android TV platform. That means in addition to your usual TV or video content, you also have access to apps and games and anything else you can throw from your mobile device thanks to Google Cast integration.
The Sony BRAVIA X91C will be available starting mid-September, no price announced yet.