Sony BRAVIA 4K Ultra HD TVs get availability, pricing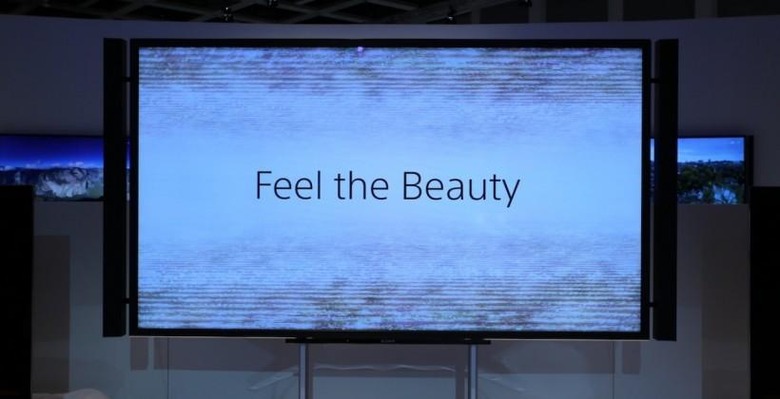 Sony has announced the pricing and availability of its latest BRAVIA 4K Ultra HD televisions, with nine models going up for presale (they hit shelves in June). Info for the XBR-X950B and XBR-X900B series models have been announced, with a small tidbit tossed in that an entry-level XBR-X850B series will be arriving some time this year.
First up is the X900B series, which will be made available in 55-inch, 65-inch, and 79-inch models, all of them offering X-tended Dynamic Range technology and Edge LED arrays. The models will be priced at $3,999, $4,999, and $8,999 respectively.
The X950B series, meanwhile, will be available in 65-inches ($7,999) and 85-inches ($24,999). Rounding it all out is the lower-end entry series — the X850B — which will be available in 49-inch, 55-inch, 65-inch, and 70-inch models for $2,099, $2,999, $3,999, and $5,499, respectively.
Said Sony Electronics' President Mike Fasulo in part: "Sony's new 4K Ultra HD TVs, 4K media player and new 4K content offerings continue to strengthen our growing ecosystem. We strongly believe 4K is the future for entertainment and we remain committed to leading the 4K movement, from lens to living room, in a way that only a company like Sony can."
SOURCE: Sony