Sony Blu-ray recorders pack up to 2TB HDD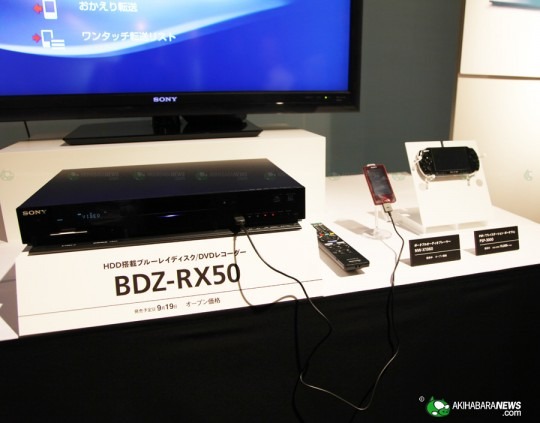 Sony Japan have unveiled their latest range of Blu-ray recorders, and since there's no such thing as too much storage they've also thrown hard-drives inside the five new models too.  Capacity of the BDZ-series ranges from 320GB all the way up to a whopping 2TB in the flagship BDZ-EX200, which is apparently good for up to 253 hours of high-definition TV.
The five models line up as follows (complete with US-equivalent pricing), with all by the cheapest unit having twin digital TV tuners:
Sony BDZ-EX200 – 2TB hard-drive, twin-tuner ($2,800)
Sony BDZ-RX100 – 1TB hard-drive, twin-tuner ($1,800)
Sony BDZ-RX50 – 500GB hard-drive, twin-tuner ($1,500)
Sony BDZ-RX30 – 320GB hard-drive, twin-tuner ($1,200)
Sony BDZ-RS10 – 320GB hard-drive, single-tuner ($1,000)
The EX200, RX100 and RX50 also have Sky PerfecTV support and offer PSP and Sony Walkman compatibility too.  They've also stuffed in the new CREAS 2 Engine for improved picture quality and upscaling, and all five obviously support 1080p HD together with having at least one USB port.  The EX200 will land in Japan from November, with the others arriving in mid-September.
[via Akihabara]