Sony Blu-Ray Laptop - The VAIO VGN-FZ100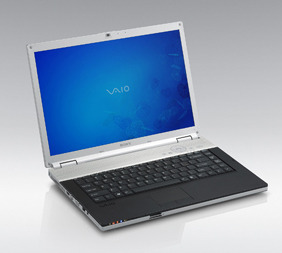 A lot of new laptop announcements recently due to Santa Rosa availability to manufacturers. Sony introduces a new VAIO based on Santa Rosa platform, the VGN-FZ100. The market Sony is releasing this product to be mostly video editors and users who wants Blu-Ray on a laptop.
There are a couple of others laptop manufacturer that are equipped with Blu-Ray drive, but the VGN-FZ100 is the cheapest among all for only $1999.
The FZ100 weight only 5.8 pounds sporting 15.4-inch display (WXGA- 1280-by-800 resolution), HDMI-Output, S-Video, and options for nVidia graphics. It's available in white or black chasis.
Sony Introduces $2,000 Blu-Ray Laptop [via gearlog]