Sony BDU-X10S internal BD-ROM drive for your PC - not too pricey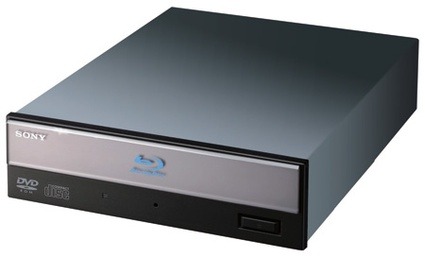 This may be the cheapest way to get your Blu-Ray on. It comes with the necessary player software and should work with XP SP2 but definitely works with Vista. The drive plays Blu-Ray discs, VCD's, and DVDs.
They were fairly efficient in getting this thing out quickly, it will be available for what is a listed price of $199 come April 7th, a.k.a. today. It comes bundles with Cyberlink's PowerDVD BD Edition software for playing Blu-Ray discs.
It also comes with a SATA power and data cable, with the power cable being a 4-15 pin adapter cable. It also comes with mounting screws, a disc loading tray cover replacement kit, and then the user manual and quick start guide. Not a bad deal if you ask me, however one of those drives that does the same thing, yet also plays HD-DVD drives and can burn certain formats seems more useful, but I don't think they hit around the same price point.
[via Gadgetell]