Sony axes "premium standard" line, including Xperia X, X Compact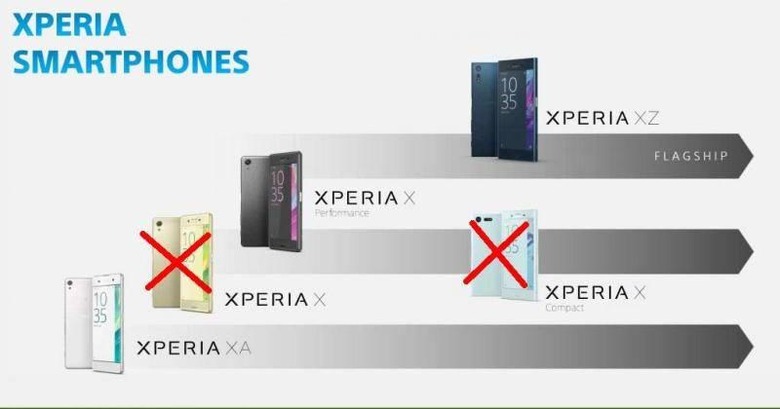 When Sony launched its new Xperia X line, some of the models lacked the punch to make them appealing as flagship devices. It turns out that the Sony received the numbers proving so as well. At its investor conference in Tokyo, it revealed how its "Premium Standard Models", which included the Xperia X and the Xperia X Compact, didn't live up to their retail goals and, as such, will no longer see new models this year.
The Xperia X was really in an odd position. It launched alongside the Xperia X performance and was therefore seen as a less than premium flagship with a premium price tag. A combination that never sits well with consumers. The Xperia X Compact, on the other hand, continued Sony's tradition of offering smaller sized version of a flagship. Sadly, it, too, didn't fare well.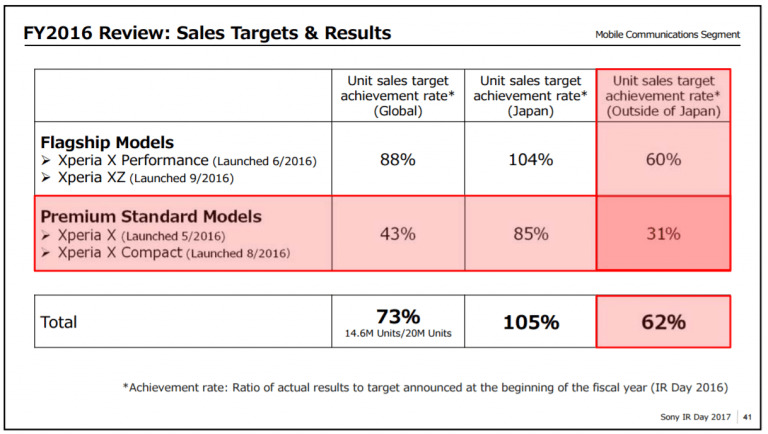 While both phones achieved 85% of Sony's sales target in Japan, around the world it failed to even reach 50%, only getting 43% of the projected sales. In a nutshell, it didn't seem business-wise for Sony to continue such products, especially since it just launched its new 2017 flagships anyway.
Its mid-range line, which includes the Xperia XA, XA Ultra, and E5, apparently did well enough to warrant another shot in the market. Sony's slides show that it will be launching successors to these models this year. Curiously, it appends the number "1" to them, namely the Xperia XA1, XA1 Ultra, and a rather new L1.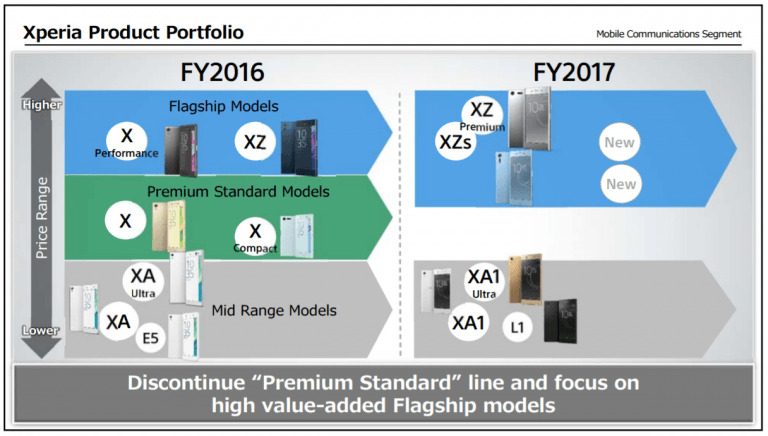 Smartphone models come and go but this is definitely one of the fastest turnovers for smartphones, especially considering that the Xperia X Compact is just months old. It does, however, give an image of a company that is girding its loins as far as the mobile market goes, reinforcing its stance that it really doesn't care as much anymore in winning at this mobile game.
VIA: Xperia Blog