Sony announces VAIO S and Z Ivy Bridge models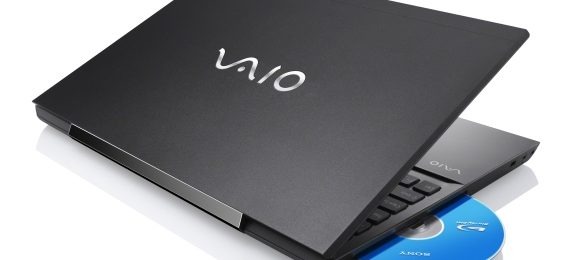 More and more laptops are getting updated with some juicy Intel Ivy Bridge internals, and Sony is the latest company is roll out refreshed lines. Both the VAIO S and Z series will receive updates, which includes faster processors and graphics cards. The S series is available in 13 and 15-inch sizes, with the latter offering a 1080p IPS screen option and a hefty 1TB of storage space.
The 15-inch S and VAIO Z will feature an Intel Core i7-3612QM and 8GB of RAM. Specs between the different models different quite dramatically otherwise. The S series comes in aluminium or magnesium options, has an optical disc drive for DVD or Blu-ray playback, and features NVIDIA's GT 640M graphics on top of Intel's integrated HD 4000 GPU. The usual radios are on board too, with Bluetooth 4.0, WiFi b/g/n, two USB 3.0 ports, and HDMI out. Sony will also offer an optinal sheet batteyr which they say will boost battery life to 14 hours.
The 13.1-inch VAIO Z meanwhile swaps out the 1TB HDD for a 256GB SSD, has 3G/LTE connectivity depending on configurations, and will have the Power Media Dock like the Sandy Bridge model. That will house an AMD Radeon HD 7670M, Blu-ray drive, and additional USB 3.0 ports. Otherwise on the laptop you're stuck with Intel's HD 4000 graphics, one USB 3.0 port, and HDMI out. Thanks to the extensive use of carbon fiber the weight has been kept down, coming in at 1.18kg with the standard battery.
No word on what the 13-inch VAIO S will bring, what you can expect to pay for any of the models, or even when you'll be able to get your hands on them. The VAIO Z commands a high price for its premium construction and internals though, while the VAIO S has been a bit easier on the wallet in the past.