Sony Announces PlayStation Mobile Developer Program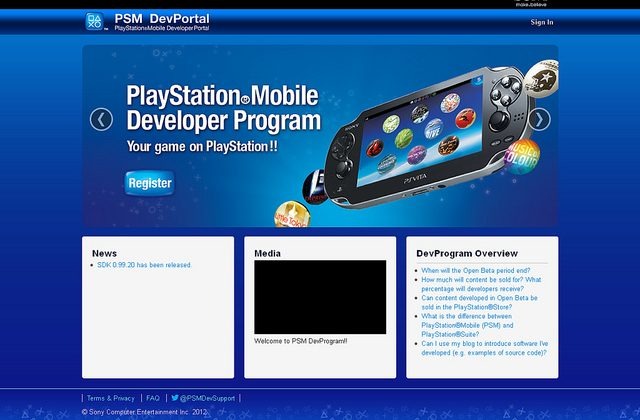 Sony has announced the launch of the PlayStation Mobile Developer Program, allowing developers to create content for PlayStation Mobile. This comes after the PlayStation Mobile launch back in October, a platform where users can play games on PlayStation Certified devices, including the Vita and certain Android smartphones. With the launch of the Developer Program, users can expect to see the catalog of available content rise in the coming months.
Via the Dev Portal, developers can access the resources needed to start creating content for PlayStation Mobile. Users can download the PlayStation Mobile SDK for free, and can create and test content before buying a license. In order to put content up on PlayStation Mobile, there's a $99 fee, which allows for an unlimited number of app publications annually.
Some of the Android devices that are PlayStation Certified include the Xperia Play, Xperia Arc, Xperia S, Xperia Ion, Xperia Acro (and Acro HD), Sony Tablet S/P, as well as the HTC One X, One X+, One S, and One V. The PlayStation Mobile platform can be used on up to three devices. While a decent enough number, this limitation seems to put a damper on the idea of playing games across multiple devices, which is the basis for the network.
Developers can set up an account by registering over at the PSM DevPortal page. You'll need to sign into the Sony Entertainment Network; if you don't already have an ID, you'll have to create an account, then sign-in with it. After that, it's straightforward: agree to the terms and conditions, fill out the registration form, and verify your email.
[via PlayStation Blog]