Sony announces new home cinema systems with 4K upscaling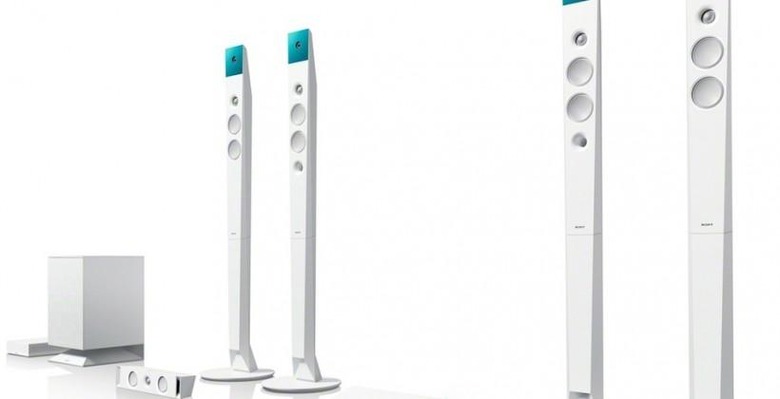 Sony announced today some new home theater equipment that will surely get any audiophile and home entertainment junkie to giggle with joy. The company introduced a new family of Blu-Ray Home Cinema and Sound Bar speaker systems that come with a slew of new features never before implemented into their products before.
The new design of the home entertainment systems were inspired by Sony's own "Sense of Quartz" design used on the company's Bravia line of televisions, that way users can have matching equipment if they happen to have a Bravia TV. The new systems also allow for easy wireless streaming of music through a smartphone or tablet.
Perhaps the most notable feature is the 4K upscaling that comes with the new N-series Blu-ray Home Cinema system. Of course, upscaling always takes away some of the quality, but it's probably better than watching a movie at its native resolution on a higher-res display. Then again, you'll need a 4K TV to take advantage of the new feature, but someday, right?
Sony is also touting the new Football Mode, which uses "acoustic data" that's captured at a Brazilian football stadium, and makes it feel like you're actually there in the stands. Essentially, Football Mode (soccer, for those Americans) allows you to cut the commentator's voice when you simply want to focus on the action with no other distractions. Sony says that the new feature also supports other sports like rugby, tennis, and racing. No pricing details were given, but you can expect these new systems to become available in May.