Sony announces end to Beta video cassette and micro MV cassette shipments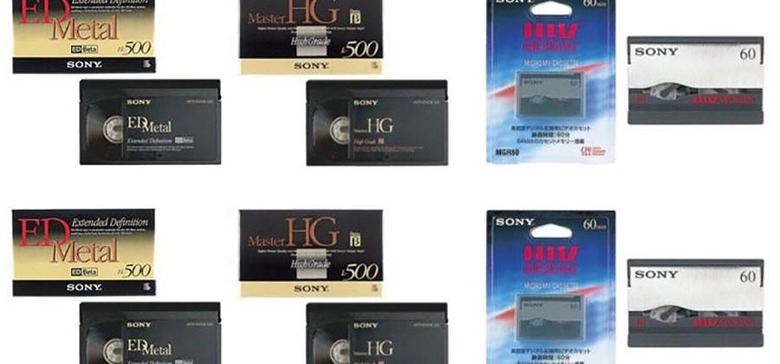 The 2000s saw their own format war with HD DVD and Blu-ray squaring off and HD DVD dying an early death despite avid supporters of the tech. The same thing happened in the 80s during the infancy of home video. The two formats then were VHS and Beta cassette tapes. Beta tapes were smaller, but in the home video market, VHS won out.Sony has announced that it will be stopping shipments of beta video cassette tapes and micro cassette MV tapes as of March 2016. These cassette tapes have been in production since 1975. Sony stopped making the beta video tape recorded equipment for these tapes in 2002. In 2005, the production of Micro MV cassette tape recording equipment ended.
Sony will no longer make the EL-500B, 2L-500MHGB, 2L-750MHGB, or L-25CLP cleaning tape for beta video products. The Micro MV cassette tape that will be ended is the MGR60 and MGRCLD cleaning tape.
If fans and users of the formats raise enough ruckus, Sony says that there is a plan to stop the killing of the format. Sony notes that during its run cumulative sales of Betamax VTR equipment totaled more than 18 million units globally.
SOURCE: Sony