Sony announces 160GB Playstation 3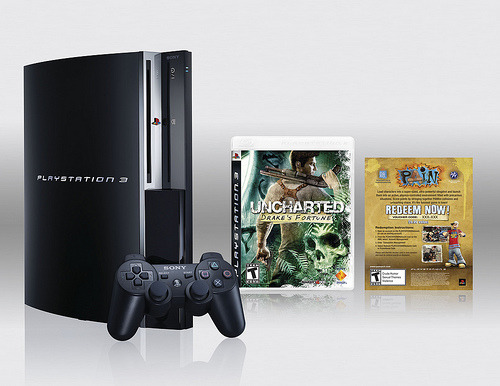 Playstation announced a new 160GB PS3 system at the Leipzig Games Convention. The new system will be sold as part of a limited-edition bundle available in November.
The bundle will include the 160GB Playstation 3, the game Uncharted: Drake's Fortune, a Playstation Network voucher for PAIN, and a DUALSHOCK 3 wireless controller.
The new 160GB PS3 will have the exact same functionality as the new 80GB PS3 that has just started to become available at stores. The only difference between the two gaming systems is their hard drive space, the 160GB version offering twice the space for users to store games, music, and videos from Sony's new video delivery service.
The 160GB PS3 The Uncharted: Drake's Fortune bundle will be available in November for an MSRP of $499.99.