Sony Android TVs finally get Google Assistant integration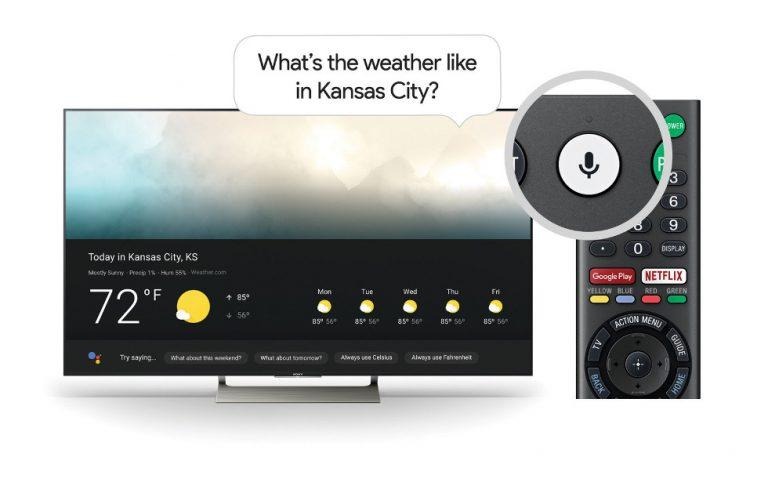 Once upon a time, Google fans and believers dreamed of a day when they could buy a Google TV from an electronics store and enjoy the full breadth of Google services from the comfort of their couch. While that never exactly come to pass the way they expected it to, Google may have come up with something a bit better: Android TV. The "lean back" version of Android allowed Google to penetrate all kinds of entertainment devices, from multimedia boxes to full smart TVs, like these ones from Sony. And since they're based on the same Android platform, they can also get similar features, like Google Assistant, which is now making its way to recent Sony Android TV models.
Remote controls are a thing of the past. Well, somewhat. To be more specific, pushing dozens of buttons on your remote is a thing of the past. These days, you might only need at least four buttons to operate a modern TV: a power button, two volume buttons, and one button to activate a voice-controlled AI assistant.
In Sony's case, this would be Google Assistant. At least for its Android TV models. With Google Assistant, users can easily search for content or immediately jump into the content they want. No more dancing on the remote with your fingers or going through page after page of content. All you need is ask.
But Google Assistant does more than just control your TV. It can also control your home. It integrates with more than a thousand connected devices, turning the Sony Android TV into a smart home Hub as well.
Not all Sony smart TVs are created equal, though. Aside from requiring Android TV naturally, only a small number of models from 2016 are eligible to get Google Assistant. These include the XBR-Z9D, XBR-X800D, XBR-X750/X700D. All 2017 Android TV models, however, are supported and presumably all future models as well.