Sony Android TV on Nougat can capture screens for ads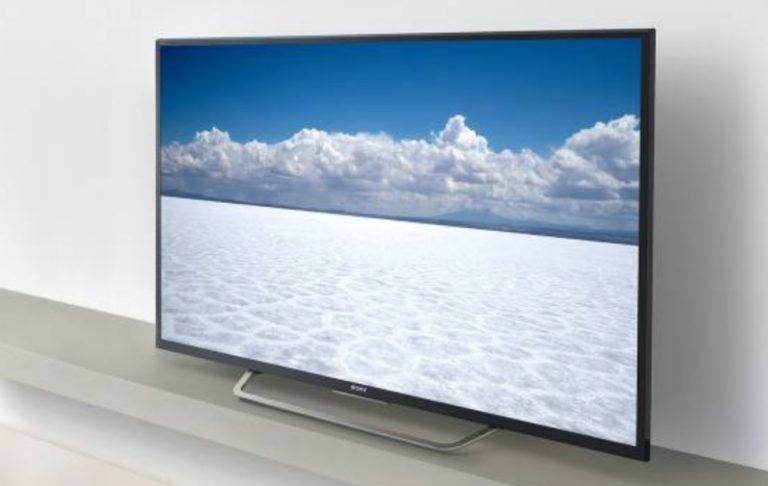 Ads may have become a nuisance on our phones and web browsers, but we can trace their roots back to the annoying commercials on TV. Somewhat ironically, it seems that Sony has found a way to bring that intrusive character full circle back to TVs. Smart TVs this time, though. It seems that an otherwise harmless and much desired update to Android 7.0 Nougat on Sony's Android TVs have brought along what can almost be classified as spyware. And while there is actually a way to disable it, the fact that users have to bend over backwards to do so is a huge knock on Sony's usually commendable reputation among Android users.
The software in question is the poorly named Samba Interactive TV. It has nothing to do with the Samba or SMB protocol used to wireless transfer files between Windows computers. Sony's Samba has one purpose and one purpose only: to analyze content on the TV screen in order to serve better recommendations, a.k.a. targeted ads.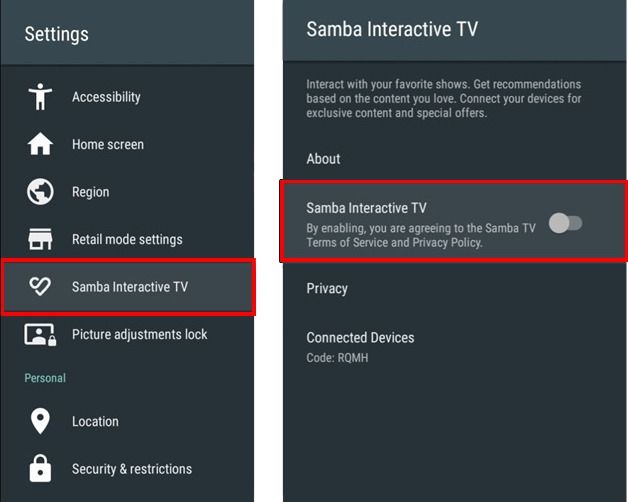 It's practically one of those "bloatware" apps that users are never made aware of until they break spectacularly. In this case, Redditor ConnorRoss never had Samba installed on his Sony Android TV until after the Nougat update. Another user, however, commented that some models already had it installed before.
You can disable the feature, but that brings with it some complications. If, like ConnorRoss, you never had Samba installed before and then disabled it, you would get a nagging overlay informing you that Samba has stopped running.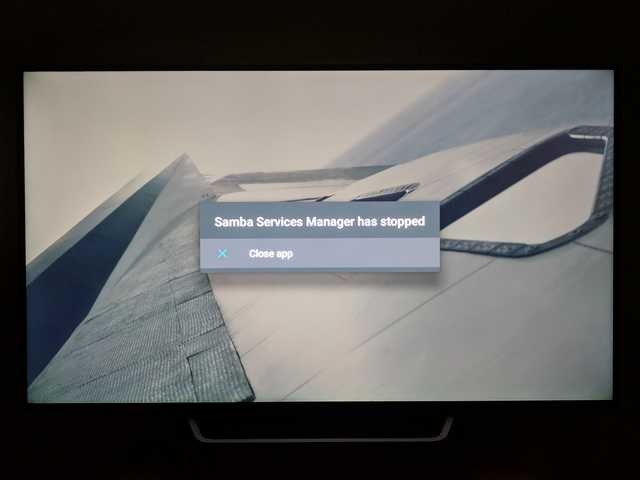 If, on the other hand, you already have Samba installed before you update to Android 7.0, Redditor osiris355 recommends enabling Samba first, updating, and then disabling it. Either way, users can make a factory reset and then disable Samba, which means saying goodbye to some data and settings.
You can also uninstall samba without needing to root your TV. It does require a bit of comfort with the command line and the ADB tool. First, you need to find your TV's local network IP address and then run these commands:
adb connect 192.168.x.xxx
adb shell
pm list packages | grep 'samba'
pm uninstall –user 0 'get the apk name from above'
VIA: Reddit