Sony and Lenovo just made a weird VR agreement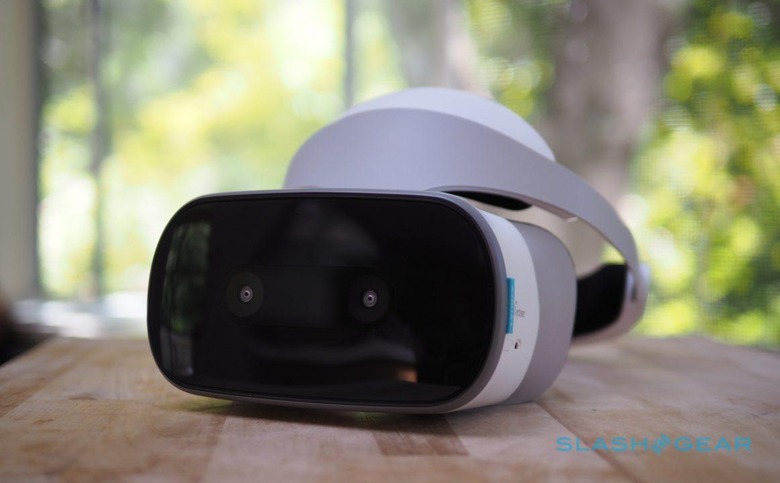 Sony Online Entertainment today announced that it has struck a new patent licensing deal with Lenovo. The agreement will allow Lenovo to license the design of the PlayStation VR for use its own Mirage Solo headset. What this agreement ultimately means is, at the moment at least, anyone's guess.
After all, the Mirage Solo headset isn't exactly a new device. It was first revealed at the tail end of 2017 and launched earlier this year as a standalone headset for Google Daydream. This new licensing agreement might mean that Lenovo is gearing up to launch a new version of the Mirage Solo – maybe as a Windows 10 mixed reality headset? – but at the moment, nothing along those lines has been confirmed.
Why would Lenovo need to license the PSVR's design to release a new Mirage headset? If you take a look at the Mirage Solo and the PSVR side-by-side, the need for a license becomes a little more clear. Specifically, both headsets have very similar headbands and a similar overall aesthetic, so Lenovo may have decided to seek out a license for whatever this next headset is.
That brings us to the next possibility: there is no new headset and Lenovo instead licensed Sony's design patent to avoid a legal battle over the similarities between the PlayStation VR and the Mirage Solo. The PlayStation VR beat the Mirage Solo to market by about a year-and-a-half, so the look of the Mirage Solo might have Sony thinking that it's owed some money.
For what it's worth, Lenovo's statement in today's announcement certainly makes it sound like a new headset is on the way. "The preeminence of the PS VR design is obvious," Lenovo's Yao Li said. "This agreement will allow us to work together to greatly enhance the design sophistication and appeal of the rapidly expanding VR field, and is an outstanding example of how great consumer brands in the VR industry can work together to benefit the consumer VR market."
The only thing we can say at this point is "time will tell." This patent agreement lasts for two years, so we'll be on the lookout for a new headset under the Mirage Solo branding. Stay tuned.