Sony Alpha A900 : Unimpressive High ISO Noise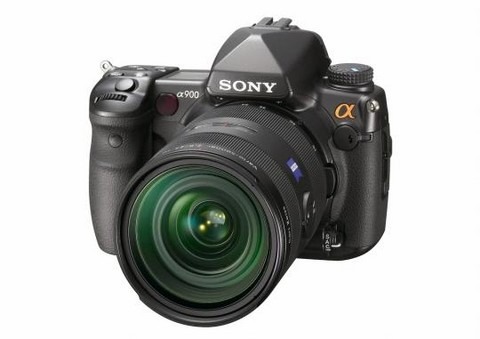 The highly anticipated Sony Alpha A900 full frame camera with a whole-lot-of-pixel is finally announced today. Sony presented the world's first 24.6MP Digital SLR with legacy of Minolta, Konica and Zeiss glass in a full frame 35mm CMOS sensor, but the early image samples have little left to be desired.
As expected, Sony went for mid-level package with much attractive price. With Nikon and Canon dominating the pro arena for decade, there is little room for newcomer to get their share on the cut-throated Digital SLR market. Another reason is Sony's lack of Supertele-lens in sport fields. But a $3000 full frame camera with ultra high resolution of 24.6Mp is a serious contender to the $5,000 12Mp Nikon D3 or the $8000 21.1MP Canon 1Ds markIII, not to mention the attractive in-body image stabilizer! But the image quality, especially the sensor noise department remains a deciding factor for many enthusiasts looking for an update.
Larger pixels capture a greater flux photons, over a given exposure time, at the same aperture. The 3 years old Canon 5D unprecedented greater high ISO sensitivity and dynamic range is the result of greater photons per pixel in a full frame image sensor. Thus, we expect no less from the new Alpha.
However, the early report from imaging-resource and DPR suggested otherwise. The image samples are rather discouraging. The dynamic range is average and ISO noise sensitivity is below expectation. May be a few found of firmware updates in the future are needed to get the best of the new Alpha. In the mean time, a $3000 Full frame body is quite a steal. The Sony Alpha A900 will be available in late October this year.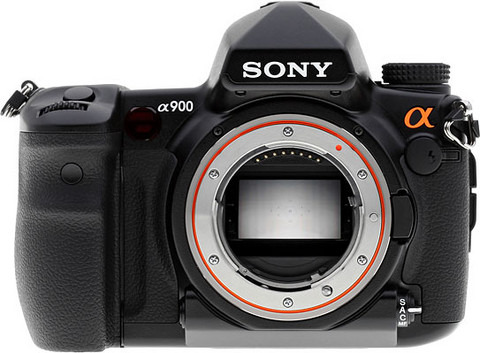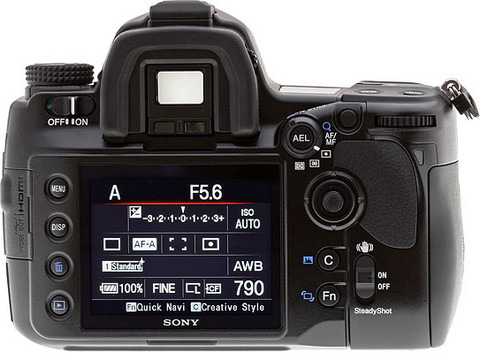 24.6 MP 35mm format full-frame CMOS sensor
Magnesium Alloy body and rubber seals for dust and moisture resistance
SteadyShot INSIDE full frame image sensor shift
High Speed Dual Bionz processors
100% coverage viewfinder, 0.74x magnification.
9 point AF with 10 assist points, dual-cross AF at F2.8 or faster
5 frames per second burst
New mirror box
Intelligent Preview Function
3 User programmable custom memory modes on mode dial
Advanced Dynamic Range Optimizer (5 step selectable)
40 segment honeycomb metering
3.0" 921K pixel Photo Quality (270 dpi) LCD display, 100% coverage
Direct HDMI output
ISO 200-3200 (ISO 100-6400 expanded range)
User interchangeable focusing screens (3 options)
CF Type I/II and MS slots, LI-ION battery, STAMINA 880 shots
New Vertical Grip
AF micro adjustment