Sony aibo chocolate edition arrives as robot pup turns guard dog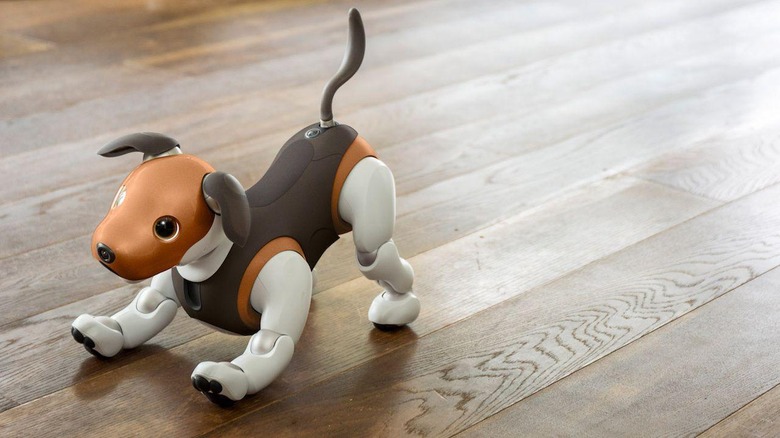 Sony's aibo robot dog is getting a new sibling, with a limited-edition aibo chocolate edition adopting a three-color coat. The new version – which has only been confirmed for Japan at this stage – arrives alongside a new version of Sony's software for the entertainment robot, which will turn the pup into a miniature guard dog.
The 2018 reboot of aibo saw the iconic robot brought up to date after more than a decade since the last model. Still carrying a premium price tag, but more adorable – not to mention lifelike – than ever, the new aibo challenges the assumption that robots must be utilitarian in order to have a reason for existing.
Unlike real dog breeds, however, aibo was only offered in a single finish, an off-white with silver joint detailing, grey ears and tail, and a silver face. Now, though, Sony is adding a second finish, at least as a limited-edition run. The aibo chocolate edition will be released on February 1 in Japan, priced at 198,000 yen or around $1,800, though only 2,019 units will be offered. Those who order by February 14, meanwhile, will also get a black tail.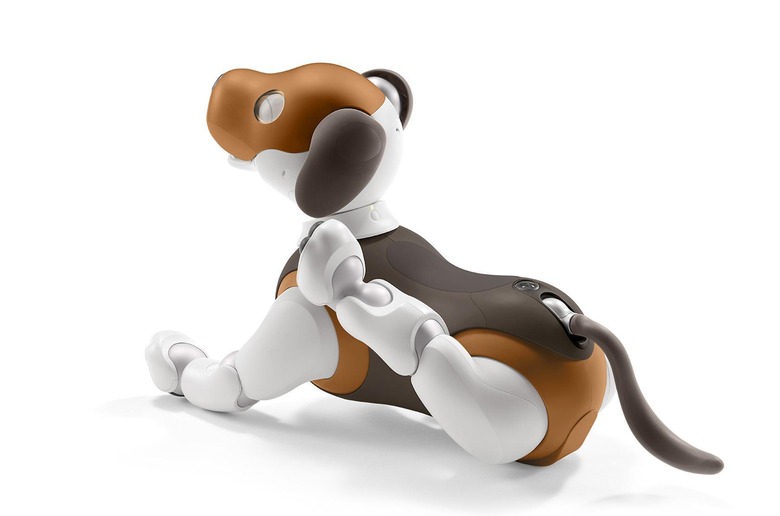 Functionally, the two robots will be the same. That means the same complex series of motors that give aibo its lifelike movements, along with the ability to snap photos with its camera-nose, respond to verbal instructions – when, like a real dog, it feels like it – and communicate with the cloud.
That cloud connection also allows for software updates, and that's something all new aibo owners are going to get. aibo version 2.0 is set to be released in mid-February, and will introduce a new concept of the robot as a guard dog. In the My aibo app, the map of the home that the robot has built will be available to view: from that, owners will be able to direct the dog to patrol a certain location at a certain time.
When the schedule says it's time, aibo will strut off to the room while playing a new song. Through the app, you can set up to ten people for the dog to recognize: when it spots them, it will send a report to the app as well as trigger an entertainment routine. Through the My aibo app you'll be able to check in on the status of the room, too.
This is only the start of the "aibo policeman" concept, however. Sony is partnering with Japanese home security firm SECOM, and the two companies will be looking at new ways to integrate the robot dog into future security services. While aibo might not present much of a threat to burglars, it could be a useful safety tool for elderly people, it's suggested.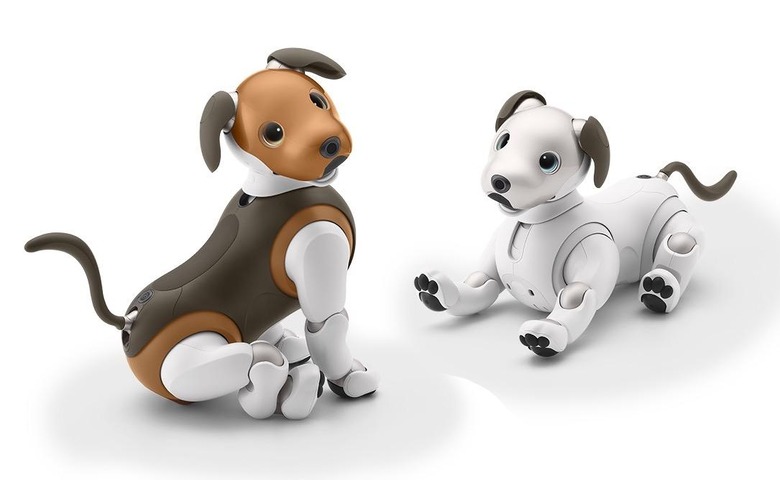 It's part of Sony's move to include more third-party functionality in aibo. That will see a new set of public APIs opened up from this summer, so that companies, individuals, and educational institutions will be able to integrate with the robot.
At the same time, there'll be a new aibo premium plan for subscribers in Japan. Launching in June 2019, for 1,480 yen per month ($13.50) it will allow for real-time views of rooms in the aibo policeman system, and lift the 500 photo limit on the cloud storage. Subscribers will also have access to an aibo diary, with the dog's best images collated together. No word on when the new plan might be offered to US aibo owners.