Sony adds 'Matte Bronze' to your PSP color choices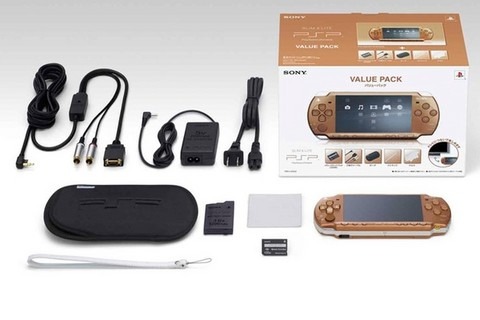 I'm a big fan of having choice when it comes to my gaming needs. Being able to select a color that suits me it always welcome, however, I think that there comes a time when you've just got too many colors. The DS has been released in more colors than you can find in nature, and the PSP is getting to be the same way.
The new color will show up in Japan as a part of the "Matte Bronze Value Pack". This new bundle will land you the new PSP, a pouch, hand strap, cloth, 32MB Memory Stick Duo card and a D Terminal AV cable.
Sony claims that they are targeting users that are wanting to hook up their PSP to view content on their TVs. Personally, I'd just grab the cool cradle that's coming out in April and get a color that's not quite so ugly. If you're into the bronze look (and living in Japan) the bundle will set you back around $228.
[via Gamasutra]