Sony A7s II shoots in outer space from outside ISS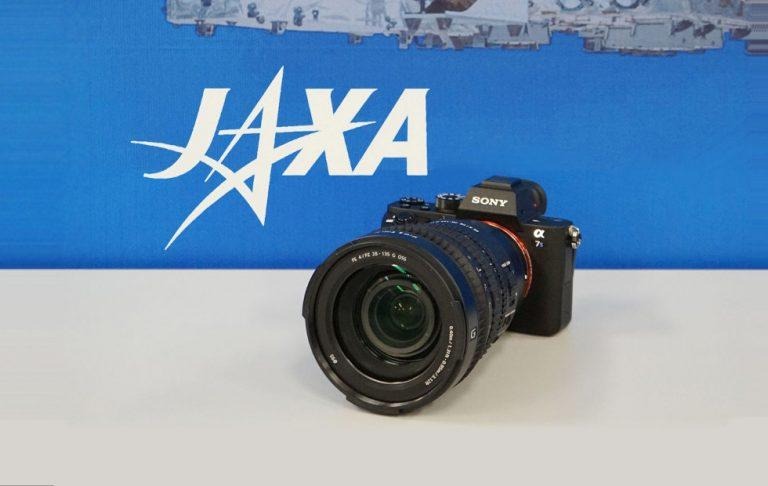 It came from outer space! Actually, it went to outer space. We're talking about Sony's nearly two-year old full-frame mirrorless camera, the (alpha) A7s II. In addition to its boasted top of the line (as of 2015) features, the camera can now boast of being the first commercial camera to have the honor of staying outside the International Space Station to capture 4K video of the Earth, of space, and of everything in between.
We've seen waterproof, dustproof, and shockproof cameras, but those may have nothing on the Sony A7s II, which can probably be called "spaceproof", or at least spaceworthy. Sure, there may have been other digital cameras that were able to reach the stars even before most of mankind has the chance, but how many of those get to stay outside the ISS?
Yes, the Sony A7s II is in outer space but is also mounted outside the ISS. It's not there just to show off, though Sony is in cloud nine over it. It is part of the ISS' Japanese Experiment Module "KIBO" and was chosen by JAXA for its durability. At least enough to survive cosmic radiation and abruptly changing temperatures.

That is is able to capture 4K video and pictures probably also factored into that decision. And with an insanely high max ISO range of 409600, the darkness of space, and of Earth's night time is no problem for it. That's proven by a 4K video clip from Sony showing the A7s II keeping track of, what else, Japan's islands.
Are camera makers going to start vying for a slot on the ISS too? If Elon Musk's and Jeff Bezos' space tourism ambitions become commercial reality, that might be a necessary evolution that cameras have to make anyway.
SOURCE: Sony