Sonos ZP120 & ZP90 With MIMO For Double Range Plus Free Music Downloads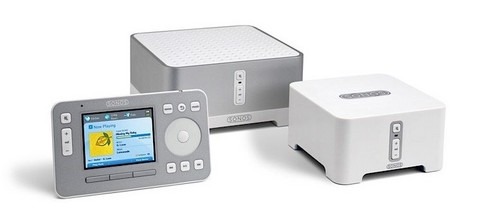 Sonos have announced upgrades to its wireless music streaming range, including two new ZonePlayers – the ZP90 and ZP120 – and new software, both firmware for the ZonePlayers themselves (introducing support for SonosNet 2.0) and version 2.6 of their computer app.  Perhaps most interesting of all, both new and existing users upgrading to v2.6 will receive $200-worth of music from various download services.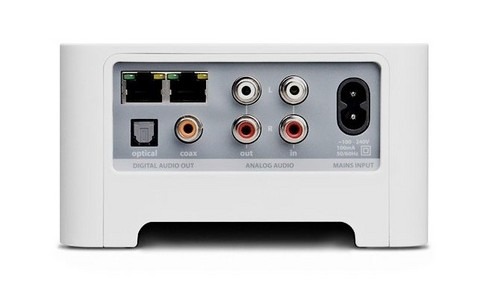 The ZP120 and ZP90 both now support SonosNet 2.0, which uses MIMO technology to double the distance you can separate each Sonos node.  The larger, 55W amplified ZP120 has also lost weight, down to just 2.3kg.  It will sell for $499, while the unamplified ZP90 will sell for $349.  A bundle with both, plus Sonos' much-praised remote control, comes in at $999.
As for the updated software, it can now index up to 65,000 tracks whether on your PC, Mac or NAS, and it introduces support for NasBasic firmware which allows more than 15 different brands of NAS devices to serve as a local music source.  We loved the Sonos system when we tested it a while back, and this looks to add icing to the cake.