Sonos One SL and Port go on sale for audiophiles and the assistant-averse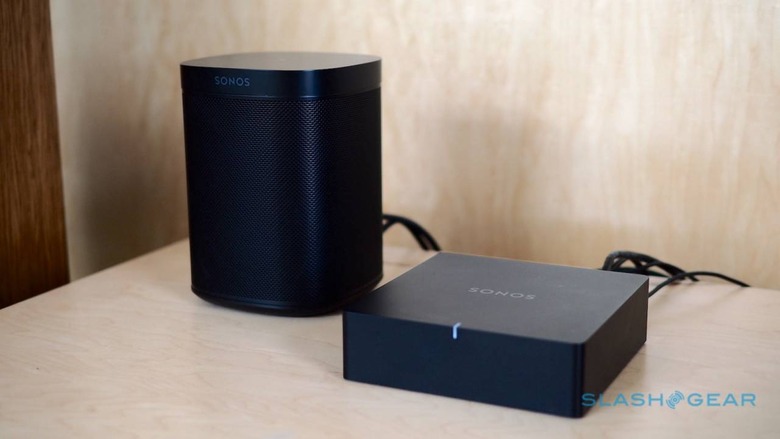 Two of Sonos' newest whole-home audio products are arriving on shelves, with the Sonos One SL and Sonos Port both available from today. Announced last week alongside
- the company's first battery-powered and Bluetooth-compatible speaker – the two new models eschew integrated assistants like Amazon Alexa and Google Assistant.
Indeed, the Sonos One SL is specifically intended for those who
don't want, or need, either of those assistant technologies
. It's based on the existing Sonos One, as the name suggests, but does without that speaker's microphone array.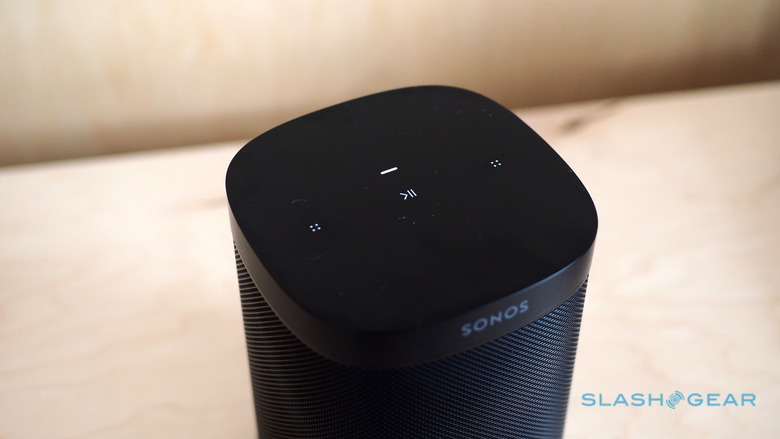 According to Sonos, some customers requested a speaker with the One form-factor, but voiced concerns about the assistant integration. Sometimes that was down to privacy issues, and worries about always-on microphones – though they can be muted on the Sonos One – but others simply didn't want the functionality or to duplicate it with other smart speakers they already had.
The result is the Sonos One SL. It looks almost identical to the Sonos One – which will remain on sale – and has the same second-generation hardware, but if you want Alexa or Google Assistant control you'll need to do that with another smart speaker. It's possible to pair a Sonos One and a One SL into a stereo pair, or use the two as rear channel surround speakers.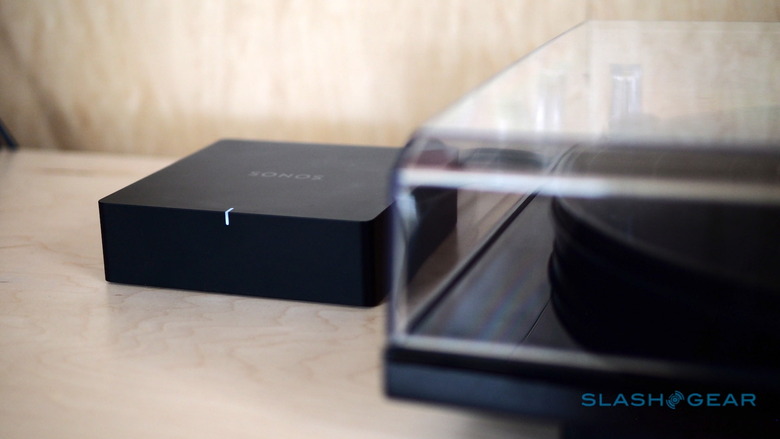 As for the Sonos Port, that's a nod back to the very earliest days of the company, where its first hardware allowed audiophiles to link the streaming system into their existing Hi-Fi equipment. Replacing the Sonos Connect, it has a new digital-to-analog converter and a variety of output options, in addition to inputs. That means music from an external source – such as a CD player or turntable – can be piped through to a network of Sonos speakers.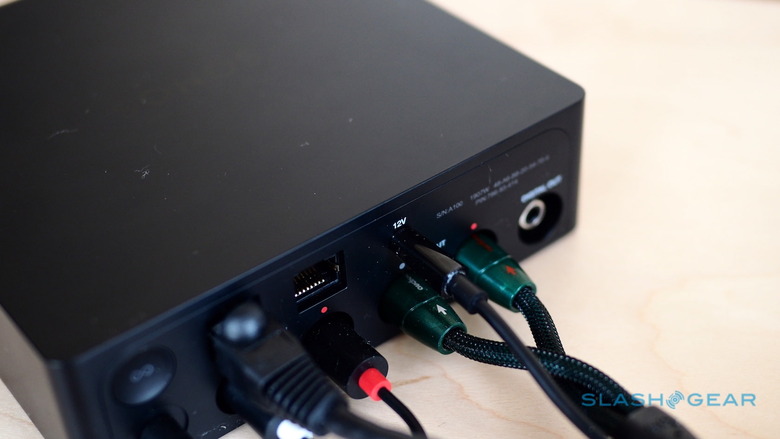 There's also AirPlay 2 support, for direct streaming from Apple devices, and Sonos added a 12V trigger as well. That can be used to wake from standby an amplifier or other AV equipment, so that it's ready for when the Sonos Port starts streaming. Finally, it's all been designed to fit into an AV rack, or for multiple units to cleanly stack in one only-vaguely-ominous obelisk.
The Sonos One SL is priced at $179, $20 less than the list price of a Sonos One, and is available today. It's being sold through Sonos direct and through retailers. As for the Sonos Port, that's priced at $399 and is currently only available through Sonos direct and via professional installers. Sonos says it'll be more broadly available in January 2020.