Sonos Move portable Bluetooth speaker leaks with charging station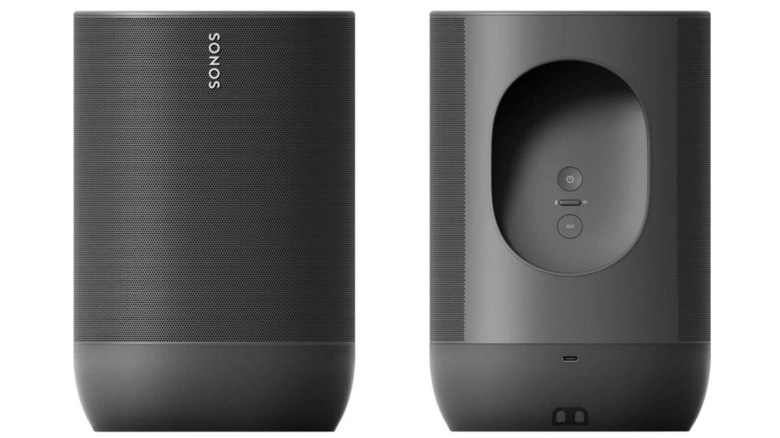 Last week, a leak claimed that audio company Sonos is planning to release its first portable Bluetooth speaker at an event in the near future. A new leak over the weekend has shed light on that product, claiming it will be called the Sonos Move. Among other things, the new leak includes what are claimed to be official product images of the alleged upcoming speaker model.
The new images were leaked by German website WinFuture, which claims the Sonos Move speaker will feature half a dozen microphones for use with personal assistants, as well as integrated controls for manually adjusting both volume and audio playback. Built-in LEDs will reportedly show the speaker's charge and connection statuses.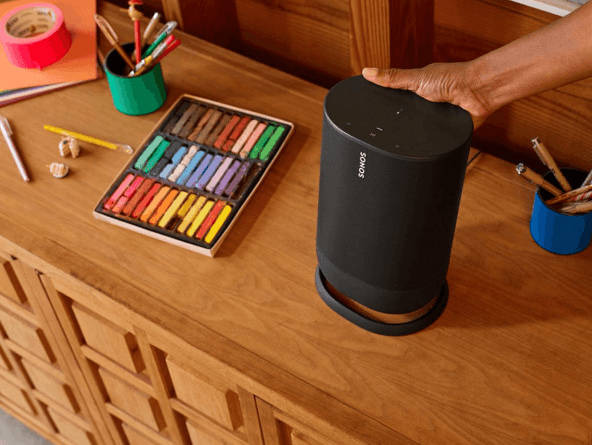 Rather than having to be plugged into a charging cable, the report claims, Sonos will utilize a base charging station that features two contacts. Users will reportedly only need to place the speaker in the charging station to recharge it in a way similar to how smartwatches are recharged. A USB-C port is located on the back, however, for wired connections and charging while away from home.
As the leaked images show, the Sonos Move reportedly features a recessed handgrip on the back of the speaker, enabling users to easily move the speaker from one location to another. This recessed portion will feature, among other things, the 'Join' button for adding the speaker to an existing network.
The speaker reportedly features a switch for toggling between WiFi and Bluetooth modes; in the latter, the speaker works like any other portable Bluetooth unit. In WiFi mode, however, the speaker will appear in the Sonos mobile app. Other alleged features include AirPlay 2 and Auto Trueplay. Other details remain unknown, but Sonos is expected to officially reveal the speaker later this month.