Sonos Move on sale now: Here's why you want one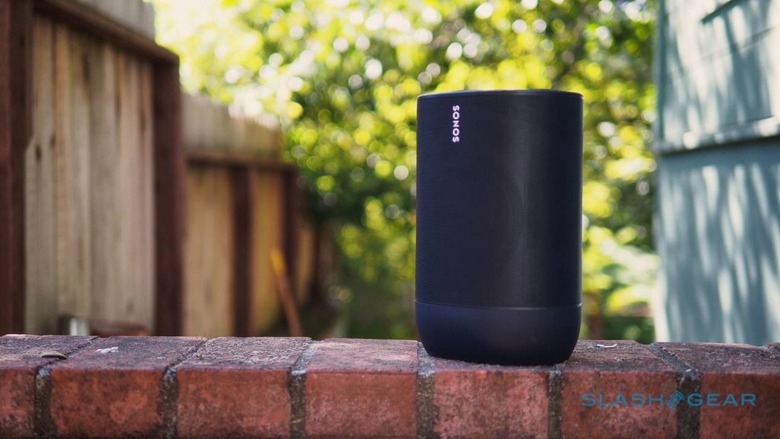 If you're one of the many who have been waiting for Sonos to make a Bluetooth speaker, then here's some good news: the Sonos Move is available to purchase beginning today. The Move bucks some of the trends established by many Bluetooth speakers out there. For starters, this is no sub-$100 Bluetooth speaker that's meant to be more of an impulse purchase, but rather a wireless speaker with a premium price of $399.
It also isn't as portable as the Bluetooth speakers we're used to seeing, clocking in at almost 10 inches tall and 6.5 pounds. Of course, if you're expecting quality sound, then the size of the Move probably won't come as much of a shocker. The Move also has a user-replaceable battery, so this is indeed a speaker you can use for years if you wish, swapping in a new battery when the old one loses capacity after so many recharge cycles.
READ MORE: Sonos Move reviewIn our review of the Sonos Move, we found that the speaker sounds great, which anyone dropping $400 on it would expect. The speaker can connect either through WiFi or through Bluetooth, and it seems like the Move is at its best when it's using WiFi. It's then that you can tap into features like Automatic Trueplay, which isn't available when connecting through Bluetooth.
Connecting to WiFi also lets you access Google Assistant or Amazon Alexa and allows you to sync to another Move to make a stereo pair. Bluetooth, of course, is handy for when you're out and about and don't have consistent access to a WiFi network, but it sounds like most of the time, you'll want to connect the Move to WiFi first while using Bluetooth as a fallback.
In the end, the Sonos Move seems like a great wireless speaker for those who are already knee-deep in the Sonos ecosystem, though it might be a tough sell to those who are simply looking for a new wireless speaker. If you're interested in picking one up for yourself, you can do just that today at Amazon or Sonos.com.