Sonos Controller app for iPhone & iPod touch, plus Pandora & Last.fm with 2.7 update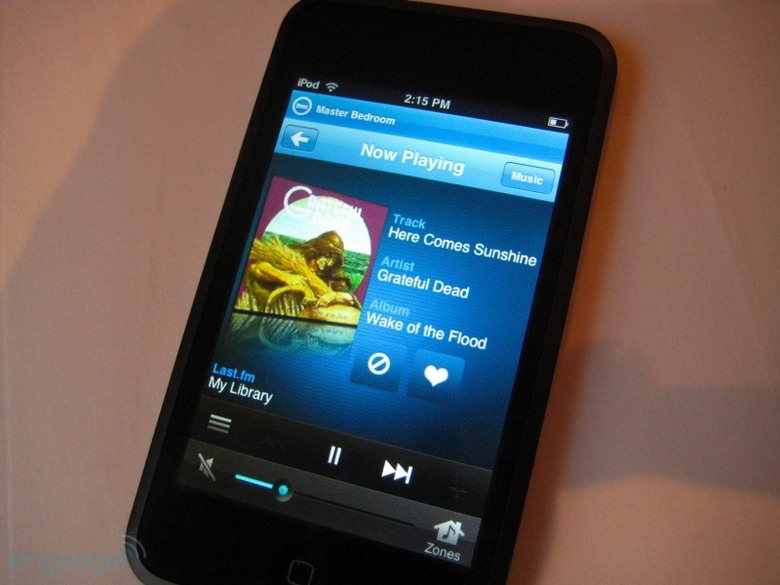 Sonos have released their first official app for the iPhone and iPod touch, which adds controller functionality to the touchscreen devices and allows them to manage the company's networked audio players.  The software, which is a free download through the AppStore, brings not only the full functionality from the official Sonos controller but adds touch-control and text-driven media searching. 
Full multi-room control is possible, with menu options for playing the same or different music in each zone, as well as silencing them all with a single touch, and there's also Napster and Rhapsody access.  Pandora custom internet radio has also been added, together with fifteen thousand radio stations and Last.fm integration in the new system firmware (version 2.7).
Since the Apple devices lack the proprietary wireless networking that Sonos uses, the iPhone or iPod touch relies on your home WiFi to connect to the Sonos system.  The software should be available on the AppStore today; if these photos from Engadget have whet your appetite you can see a video demo here.  As for the new firmware, v2.7, it's also available today for all Sonos users.