Sonos announces layoffs, possible Amazon Echo tie up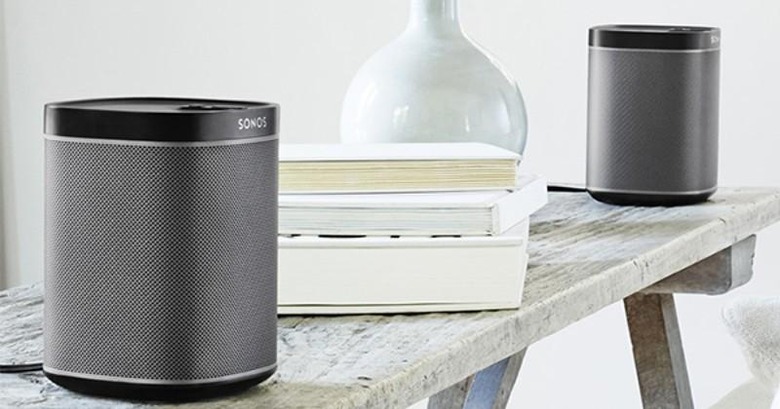 It might be hard to believe that Sonos has already been around for more than 10 years, especially considering it was only in the last few years that its name really started to pick up traction. In that time, the music industry has changed drastically, shifting from CDs to MP3s and personal media players (PMP) to streaming. And now Sonos is undergoing a change as well. Not a good change, mind you. CEO John Macfarlane took to the company blog to announce something its employees dread to read. It is laying off an undisclosed number of its workforce.
Macfarlane somewhat downplays the layoffs as a short-term consequence of the company's "decision to substantially and confidently increase our investment in the future of music." Cryptic words that might not inspire much confidence with investors and market watchers. Especially considering Macfarlane himself admits that some of these employees are the very people that helped shape Sonos to what it is now.
The implication, and indeed the subtle hint, is that Sonos might be changing direction to some extent. Part of that direction, however, seems to be the path that Sonos is already trekking right now. It says it took a risk and believed and invested in streaming as the future of music, something that is now reaping fruit. Sonos started out as a connected speaker that let users listen to their music, ripped from CDs, anywhere in the house. The past months, even years, however, have seen Sonos become an almost literal mouthpiece for streaming services.
Equally ominous is Sonos' mention of paid streaming services. Not just streaming services in general but paid ones in particular. Whether that means Sonos will soon have a paid subscription of some sort is something left to be seen. It could start offering a business of bundling services together for a monthly fee.
The other direction Sonos is heading towards is voice control. So far, it's connected speakers have offered a sort of one way communication, with the speakers speaking to users via music. Sonos, however, believes that the age of voice control in the home is upon us and will also invest in that area. What that actually means in practice for these speakers is, again, yet to be seen. However, it does name-drop Amazon's Echo as the epitome of this new trend, perhaps hinting at a future partnership.
Despite best intentions, it might hard for Sonos to spin this new direction as a positive new phase for the company, especially considering it's starting by letting go of people. Sonos is most likely starting to feel the heat as other audio accessory makers and some products like Google's Chromecast Audio starting to intrude into a market that was once solely it domain.
SOURCE: Sonos