Sonos adds AirPlay-style streaming from iPhone and iPad music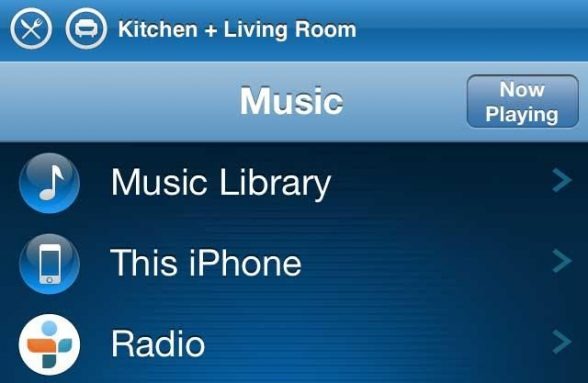 Sonos has updated its controller apps for iPad, iPhone, and iPod touch, adding the ability to stream music stored on the iOS devices directly to the multi-room wireless audio system. The new update, which popped up in the App Store today, treats local storage on the phone or tablet just as it does your traditional music collection and online sources such as Spotify, taking on Apple's own AirPlay system in the process.
Tracks stored on the iPhone or iPad can be added to a Spotify playlist, along with content from multiple other sources. However, there's no way to pipe audio from other iOS apps through a Sonos system; that means you can listen to music on YouTube through Sonos from your phone, nor have game soundtracks play back via your bigger speakers.
Sonos is yet to add the functionality to its Android client, either, though that was given a mild update today with no new features. The company's Mac and PC clients also lack the streaming support, though we'd be surprised if all of these were left out in the cold for long. It's worth noting that the iPhone app is still to be updated for the iPhone 5's 4-inch display.
Apple's AirPlay system has similar features to Sonos, and works with third-party speakers such as Libratone's Zipp. What's been missing so far has been a way to pipe AirPlay into a Sonos system; so far, the advice has been to plug an AirPort Express into the aux-in input found on a PLAY:5 speaker.
You'll need iOS 6 in order to use the new Sonos functionality, and of course a Sonos system and an iOS device. You can find the updated iPhone/iPod touch app here [iTunes link] and the updated iPad app here.