Sonoro Audio announces new iPod docking accessory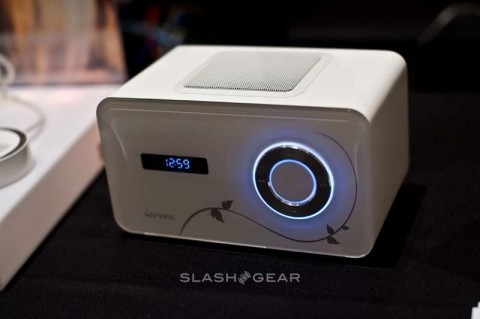 Sonoro Audio has announced a new iPod docking system called the eDock that is suited for attachment to their Elements AM / FM radio. They also announced the availability of their entire Element product line in white.
Sonoro is also releasing their new compact audio solution the Elements Tatou which is beautifully imprinted with Sonoro's signature vine motif. The Elements Tatou is also available in black and white. The Elements product line includes the Elements AM / FM Radio, Elements Tutou, as well as the Elements W.
Originally the eDock was released to work with the Elements W internet radio, but now has been upgraded to work with the Elements AM / FM radio as well. Elements products also have a 3.5mm headphone jack line in.