Sony looks to drop the 20GB PS3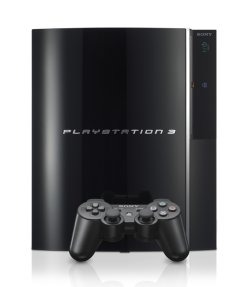 If you've been thinking of dropping $500 on a PS3, you might want to do it now. Well,that, or rethink buying one altogether. Either way, you won't likely find the 20GB PS3 much longer. So that will bring the base price of the PS3 up to $600.
Granted, it can be argued that the 60GB hard drive and wireless are enough to justify the $100 price gap. With all of the content downloads and patches, the 20GB can get filled up pretty quickly.
At the end of the day, when you start comparing the three next generation consoles, the PS3 will cost twice as much than any other system out there, just for the lowest model. Not to mention the people looking at the PS3 as a $500 Blu-ray player.
Sony to consumers: The $600 PS3 is the only way to fly [via arstechnica]