Sonic CD available for iOS tomorrow, Android and WP7 must wait [UPDATE: Android version live now!]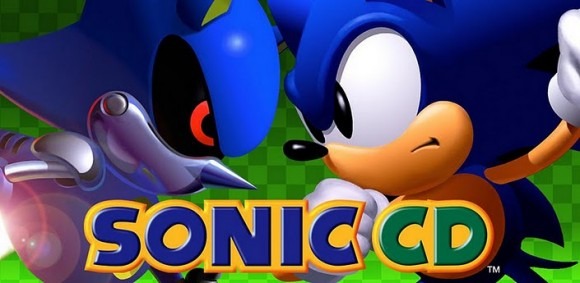 The blue hedgehog we grew to love in 1993 is back again and pocket-sized! Both players who have loved the blue hedgehog from the early 90's and those from the younger generations can expect some new features and familiar faces. Starting tomorrow iOS users will be able to play Sonic CD, according to an announcement made by Sega. Other mobile device users will have to wait until into the new year.
Sonic CD, a revamp from the original that was released on the Sega CD platform, will feature both US and Japanese soundtracks. The addition of both soundtracks is not all that has changed. The gameplay through the levels has seen some renovations. Sonic now has the ability to travel through time – either shooting to the future or going back to the past. One thing that didn't change is the ability to see Sonic's famous sidekick, Tails. Once players clear the game, Tails will be made available as a playable character.
UPDATE: as it turns out, our original source may have been mistaken, as Sonic CD is on the Android Market right this second and it'll set you back a grand total of $1.99 – cheep!
Whether you're just discovering all this hedgehog can do or if you're old-school enough to remember Sonic in his younger days, Sonic CD will be a game worth picking up, according to Haruki Satomi, Senior Vice President of Digital Business at SEGA of America. If you're looking to mix a little old-school with some crisp new additions, Sonic CD will be available for iPhone, iPod Touch, and iPad. Android and Windows Phone users should expect the game to be available soon into 2012.