Sonic Boom TV series, Wii U, and 3DS games in the works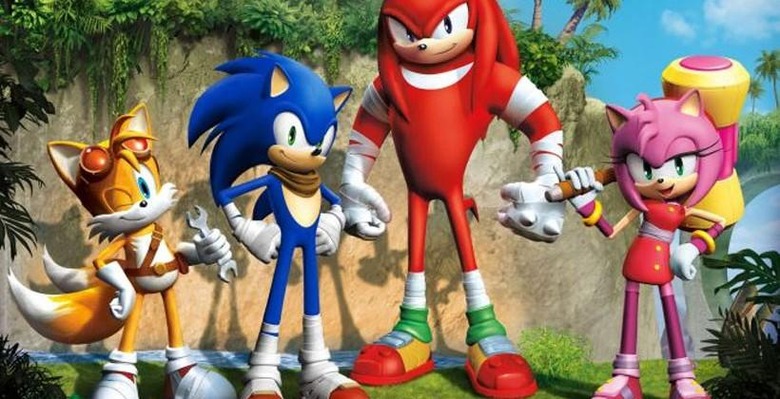 Nintendo has announced its last exclusive Sonic games for the Wii U and the 3DS portable console. The games will also have a spin off TV series. Both the games and the TV series will be called Sonic Boom. Sonic Boom is the third game in a Sega and Nintendo exclusive arrangement.
The other two games in the exclusive deal have proven to be rather disappointing and includes Mario & Sonic at the Sochi 2014 Olympic Winter Games and Sonic: The Lost World. The Wii U version of Sonic Boom is being made by developer Big Red Button.
Sonic Boom is the first game from that studio since founding in 2008 with former staff from developer Naughty Dog. No details on the game have been offered by Nintendo this side of the trailer seen here. The trailer shows open levels and nice graphics.
The 3DS version of Sonic Boom is being made by Sanzaru Games. Reports indicate that these games won't be released in Japan. It seems the Sonic Boom TV series won't turn up in Japan either. The games are spin offs from the series and the characters appear to be the same in the trailers.
SOURCE: Metro