Sonic Boom reboots classic SEGA with TV series and Nintendo games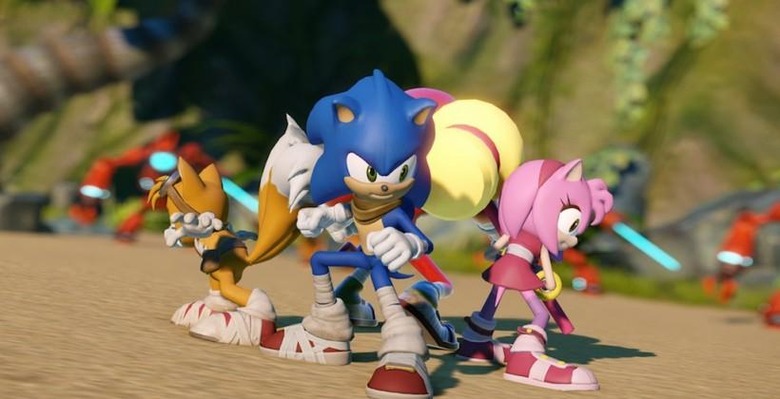 SEGA has revealed Sonic Boom, a reboot of its classic Sonic the Hedgehog franchise, spawning new Nintendo Wii U and 3DS games, an animated TV series, and a new toy line, though the designs are already causing controversy. Set to screen on Cartoon Network as well as France's CANAL J and GULLI in the 2014/15 season, and arrive on Nintendo's home and portable consoles as an exclusive "prequel", Sonic Boom sees a new style of character design that has some fans of the original disappointed.
Still, it's been a while since Sonic first debuted on SEGA's own consoles, and the company is hoping the time is ripe for a reboot. A total of 52 episodes of the CGI TV series – each 11 minutes long – will be produced, along with a companion toy line from TOMY that spans plush, action figures, RC, role play, vehicles, and novelty items.
Sonic Boom game trailer:
Over on the game side, meanwhile, it's the third time SEGA and Nintendo have partnered on an exclusive deal like this. Exact details of gameplay haven't been revealed, but SEGA says that the Wii U and 3DS titles will combine the original speed-focus of the classic Sonic games with the particular hardware Nintendo created.
There's also the rather mysterious promise of "exploration, combat and a new Enerbeam tether mechanic that will allow the Sonic Boom world to be discovered in totally unique way." Let us know what you think about the new designs in the comments.
Sonic Boom TV series trailer: