Some Orange Box owners are getting disconnected by Valve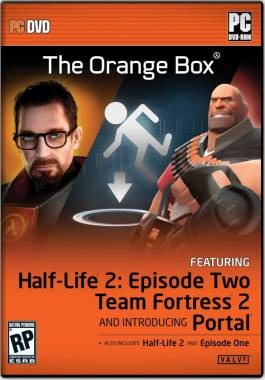 Valve's Orange Box is certainly a great deal for those into first person shooters. I haven't had a chance to pick it up yet, but I'm sure it'll bring back fond memories of the sleepless nights I had while playing Half-Life 2. However, some people aren't getting much sleep because their copies have been deemed "invalid" by Valve.
Some people know that international online stores will carry games at a cheaper price than those located here in the US, and thus choose to make some of their gaming purchases on said sites. However, those that chose this path have learned a hard lesson: Valve won't let you play a game outside of the country for which it was intended.
Users that received their copies from overseas vendors have been informed that their CD is invalid, as it's not being played in the right country. What's worse is those that have decided to purchase US versions of the game still can't play due to the original CD key taking precedence.
I'm actually not all that sympathetic to these people. If you purchase a game for your console, it's generally locked by region, if your console isn't from that same region, you're not going to play the game. This is something well known by most gamers. It was only a matter of time before an online game (all Valve games are kept track of via Steam) was discovered to be region-locked. I've always wondered when this would happen, and have avoided the situation by purchasing all of my game from US retailers.
Valve "Deactivating" Customers Who Bought "Orange Box" Internationally [via consumerist]