Some of these iPhone 8 leaks might leave you puzzled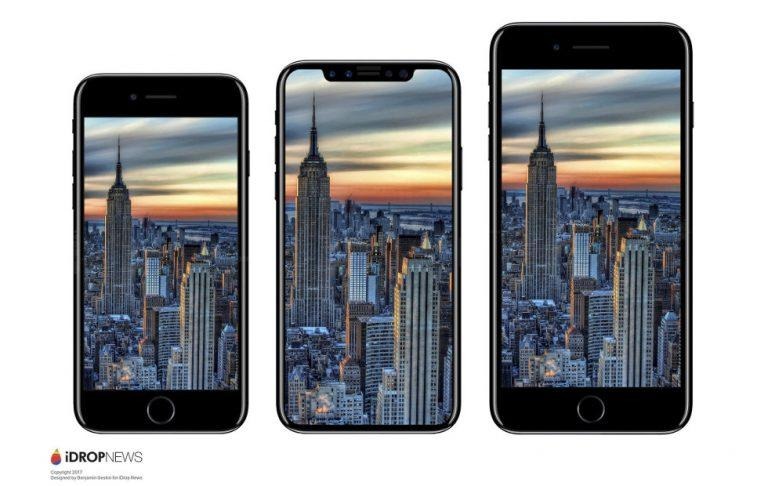 September is still a good 3 months away but it seems that the rumor dust storm around Apple's next iPhones are starting to settle down. Analysts like the famed Ming-Chi Kuo from KGI Securities' are trying to wrap up what we've heard so far, painting a more holistic picture of the iPhone 8 as well as its more "normal" siblings, the iPhone 7s and iPhone 7s Plus. Despite Kuo's track record, however, some are just not buying some it, because, if true, then reality has definitely become stranger than fiction.
At the very top of that head-scratching list is the idea that the iPhone 8 won't have a Touch ID sensor anywhere. Not under the glass, not under the iPhone logo, and not under the power button. Instead, the iPhone 8 will make use of 3D-powered advanced facial recognition, an idea that's being confirmed by Bloomberg's own Apple Insider, Mark Gurman.
All three new iPhones will support the USB-C Power Deliver standard but will still be using Lightning connectors. Confused? It gets better. The charger that will ship will all three is still the same 5W USB-A adapter, which doesn't make use of that new capability. Want a faster charging experience? Yep, that's gonna cost you extra. Want Qi wireless charging? The new glass chassis on all new iPhones will support that but you'll also have to buy a compatible wireless charger yourself.
The iPhone 8's switch to an OLED panel, which will supposedly have the highest screen-to-body ratio in any smartphone in the market (including the Essential PH-1), isn't its only screen trick. It will also supposedly have the same ProMotion capabilities as the new iPad Pros, allowing the iPhone to adjust the screen's refresh rate depending on the context. This ProMotion feature will be controlled by a new dedicated Apple Neural Engine, which will also handle other AI-related tasks. What those tasks are, however, is yet to be revealed.
There will be no 128 GB storage model. In the past, Apple has been criticized for refusing to let go of its low storage models but now it seems to have gone to the other extreme. All three new iPhones will only have 64 and 256 GB storage options. The iPhone 7s will have 2 GB of RAM while both the iPhone 7s Plus and iPhone 8 get 3 GB.
The loss of Touch ID on the iPhone 8 is definitely a strange one, especially considering how still unproven 3D facial recognition is. If you're still on the fence, you will fortunately be able to see all three first before you make a decision. All three are expected to be announced at the same time in September, but the iPhone 7s and 7s Plus will ship first, giving consumers a bit more time to decide whether they want an iPhone 8 before it starts shipping end of the year.
SOURCE: Forbes