Some Galaxy S9+ phones reported to have touch screen issues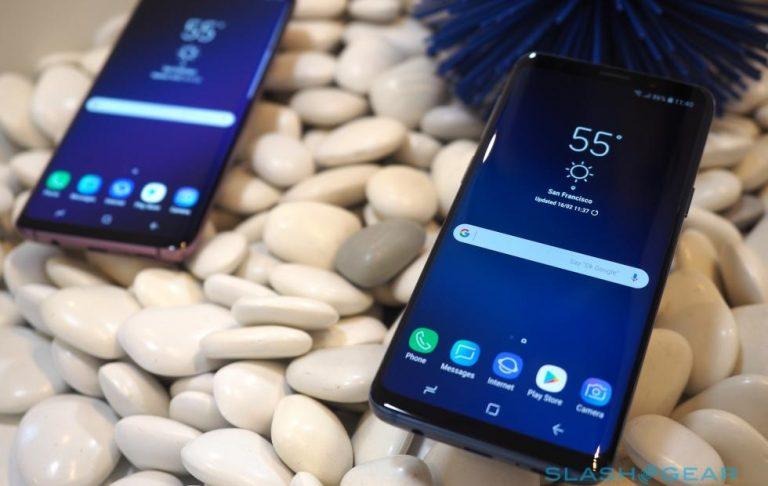 Considering how little of the Galaxy S9 and S9+ have changed over their predecessors, you'd think that they wouldn't be experiencing that much problems. After all, the Galaxy S8 and S8+ were relatively problem-free compared to the late 2016 disaster. Unfortunately, there are already some problems reported that mar the Galaxy S9's reputation right off the bat. The worst, so far at least, is the random and inexplicable case of dead zones on the screen, mostly on the larger Galaxy S9+.
There doesn't seem to be any rhyme or reason to this possibly hardware-related issue. Some users are reporting it in different areas of the screen, some near the top, some near the bottom. Most of the reports involve the Galaxy S9+ but there are also some on the Galaxy S9 as well.
All of them have one thing in common: loss in functionality. That becomes even more glaring and crippling when the dead zones happen to be located on keys on the virtual keyboard, like what Redditor bobdurfob reported. The unresponsive spots coincide with the 'E', 'R', and 'T' letters on Gboard.
Touch screen issues aren't that rare but they do rarely happen in Samsung's flagship devices. The last high-profile case we've come across where from the earlier OnePlus phones, which seems to have been mostly resolved in subsequent iterations. Those, however, were mostly attributed to driver problems.
It's not yet known whether that is the case with the Galaxy S9+ and S9, as Samsung remains silent despite the growing number of cases. Its default solution, if you ever get through to customer support, is to send it in for an in-warranty replacement. Unfortunately, those that did report that the replacements also exhibit the same problems.
VIA: PiunikaWeb