Some Brawl issues aren't related to dust and smoke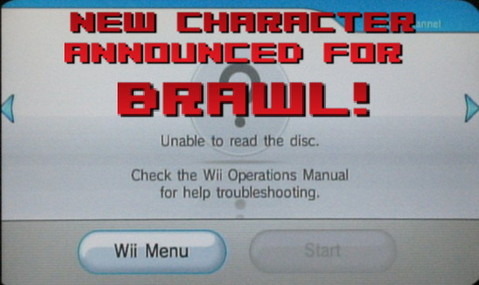 Updated BelowI've told you about the issues some people had in Japan with Super Smash Bros. Brawl not working in their Wii, then the same thing happening to users here in the US. Nintendo attributed the issue to smoke and dust on the lens and offered to clean or repair any consoles experiencing this issue free of charge. That's great of them to do, but apparently dust and smoke aren't the only things to blame here.
A Nintendo rep has confirmed that some of these errors are being caused not by dust and smoke, but by faulty drives. This apparently only affects a small percentage of users getting the error. In the rare instances that they found when this happened in Japan it was with some of the consoles released at launch. In these cases they ended up just replacing the consoles completely.
Hopefully this doesn't happen to you when you're trying to play Brawl, but at least Nintendo is stepping up and trying to resolve the issue.
UPDATE: I have been contacted by spokesperson for Nintendo of America who believes this to be inaccurate.  Nintendo's official stance on the matter is as follows:
Nintendo of America has received some reports that a very small number of Wii consoles cannot properly read the dual-layered disc for the new Super Smash Bros. Brawl game.  Upon examination, Nintendo has preliminarily determined that this disc-read error is caused by the soiling of the consoles' optical lens by environmental factors such as excessive dust and cigarette smoke. Nintendo is offering to clean these systems free of charge, and recommends that consumers do not attempt to clean the systems on their own. Information regarding the cleaning service can be found at support.nintendo.com or by calling customer service at 1-800-255-3700.
[via Destructoid]